Strong surge in international student demand across INTO partnerships in the United States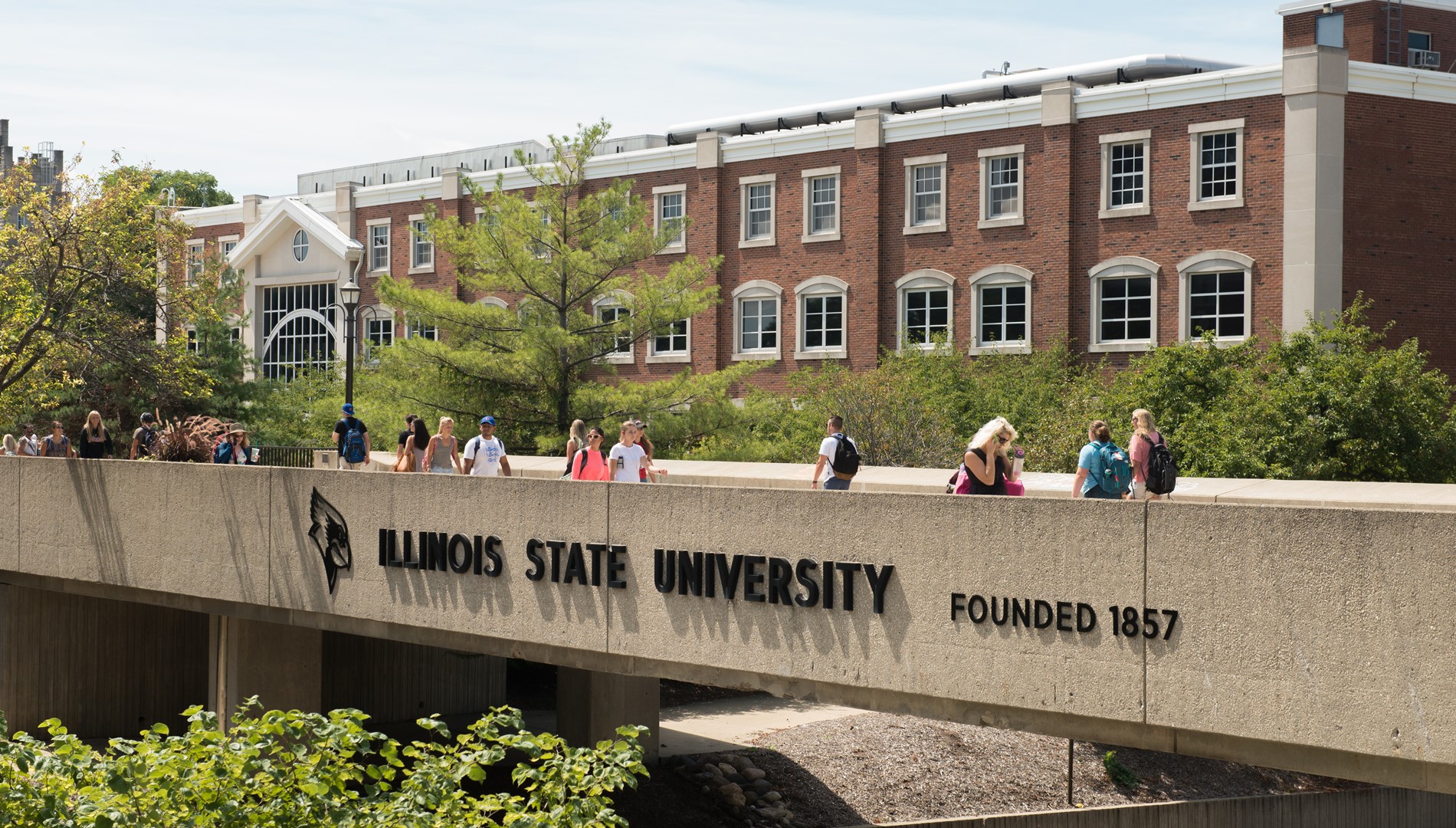 Statistics show record growth across pathway and direct entry applications in all regions
(WASHINGTON DC):  INTO University Partnerships has announced a huge surge in international student interest among its US institutional partners. According to data released by the organization on May 30, 2023, INTO's partners have witnessed a 136% growth in applications for forthcoming intakes this year, with an unprecedented 36,000 applications already received. This increase far surpasses the national average of 16% reported by Common App in March 2023.
Applications for pathway and INTO Center-supported programs have risen by 52% compared to the same period last year, demonstrating a strong recovery from the impact of the pandemic.
The most striking growth, however, has been observed in applications from students eligible for direct admission to programs with partner universities. Surpassing all expectations, these figures currently stand at nearly 29,000 applications, reflecting a doubling in numbers from the same period last year. Notably, this surge is driven by a substantial increase in applications from South Asia, although all major world regions, including international students already residing in North America, have shown growth.
The Illinois State University (ISU) Office of International Engagement (OIE) have noted an increased interest in the degree programs on offer at the University. "The strength and breadth of INTO's reach is a key factor in ensuring ambitious students from across the world learn more about what Illinois State has to offer. The investment in application processing staff and in counsellor training benefits OIE staff in delivering an exceptional student experience," said a spokesperson.
INTO's applications statistics offer a glimpse into the shifting landscape of student demand on a global scale. Despite changing demographics in the world's fastest-growing regions, INTO's partners have experienced a resurgent interest in studying in the United States across every corner of the globe, even including China after two years of pandemic-imposed travel restrictions. INTO's figures show that Chinese demand is recovering, and the organization expects this growth to continue.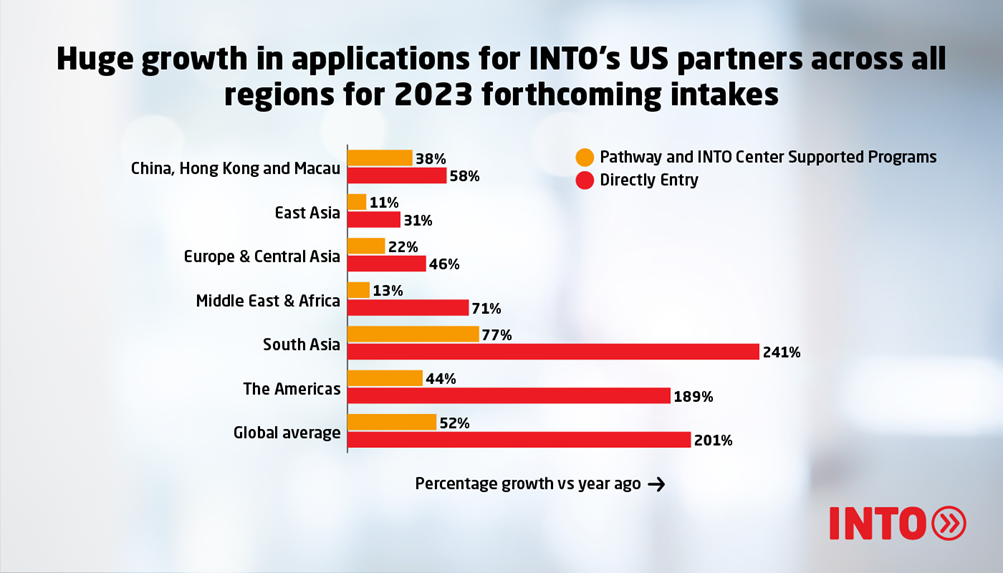 Sharon Sundue, INTO's Executive Vice President for North America, said: "We are delighted to see such strong application figures for our partners after what has been a challenging period for US higher education. Our partners have delivered truly life-changing experiences for international students, offering unwavering support which is evident in student satisfaction levels exceeding 94%. The outstanding reputation of our partners, combined with their commitment to innovation and our joint efforts in key student markets, has led to these exceptional results."
New program innovation to meet student demand indicates students value additional support 
The distribution of student demand further emphasizes that while many students are directly admissible, they are increasingly attracted towards programs that offer specialized support. A prime example is the partnership at The University of Alabama at Birmingham (UAB), which has witnessed a 131% increase in student applications while maintaining a 99% international student satisfaction level with the learning experience. The university has proactively redesigned its undergraduate and graduate programs to ensure that international students receive the necessary support to maximize their talents. This commitment is reflected in the overwhelmingly positive feedback received from students. "I love being in UAB. There are so many new things I am learning here, and I am happy with the course structure", said one in a recent student survey.
David Hofmann, Executive Director of INTO UAB said, "Pathway programs were originally designed to meet the needs of a particular group of students who need additional support – academic, English language and wider acculturation as they transition to a US college environment.  While many students may arrive with stronger English language skills, the need for sensitive and supportive programming remains as strong as ever.  It is a central focus of our work at UAB and we are delighted this is reflected in so many international students choosing to continue their studies with us." 
Back to News and Press Releases