INTO opens University Access Centre in Almaty, bringing complete study abroad solution to Central Asia
The UAC will cater to a fast-growing population of Central Asian students aspiring to study abroad
(ALMATY): INTO University Partnerships, a global education partnering organization, has unveiled a new University Access Centre (UAC) in Almaty, Kazakhstan - bringing its complete study abroad proposition to Central Asia.
The Centre officially opened its doors at a formal launch ceremony held in Almaty on 11 July attended by education agents, representatives of foreign embassies and international education and trade missions.
The UAC, INTO's market-facing brand, brings together education agents, onsite university representatives and local marketing teams under one seamless system to provide a complete study abroad solution to local students in a world-class facility right in the heart of Almaty. The Centre will cater to a fast-growing population of Central Asian students aspiring to study abroad.
Strategically located in Almaty's vibrant neighbourhood, the UAC will serve students in Kazakhstan's largest metropolis and operate as a hub for the adjoining regions.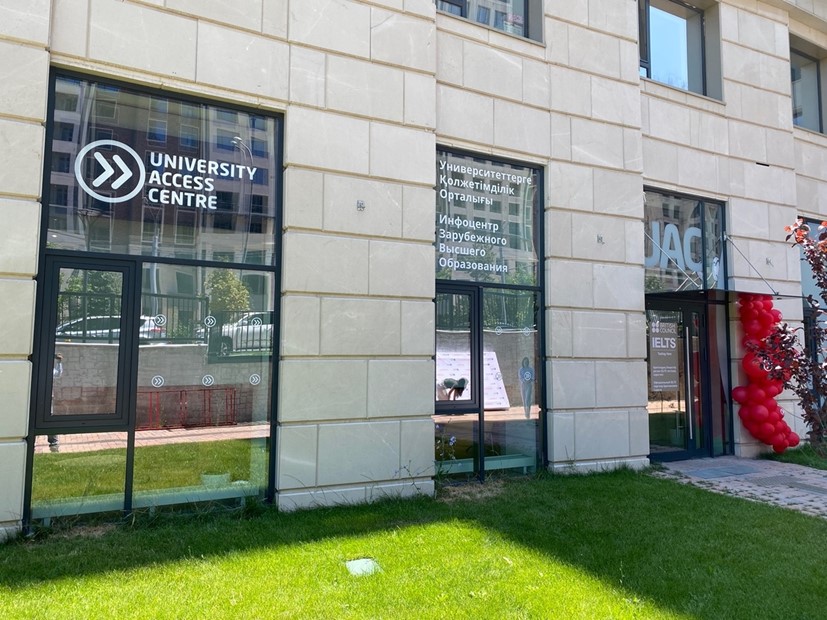 In partnership with the British Council, INTO will also administer the Computer Delivered International English Language Testing System exam (CD IELTS) at the UAC. The Centre will additionally offer the IELTS for UK Visas and Immigration.
"INTO's University Access Centre in Almaty is set to offer an unparalleled enrollment experience to students from Central Asia by bringing everyone involved in the process under one roof," said John Sykes, CEO of INTO. "The facility is designed to be a vibrant, multipurpose space where students can have face-to-face interaction with education agents and in-house university representatives and access information and support they need for their academic and career success."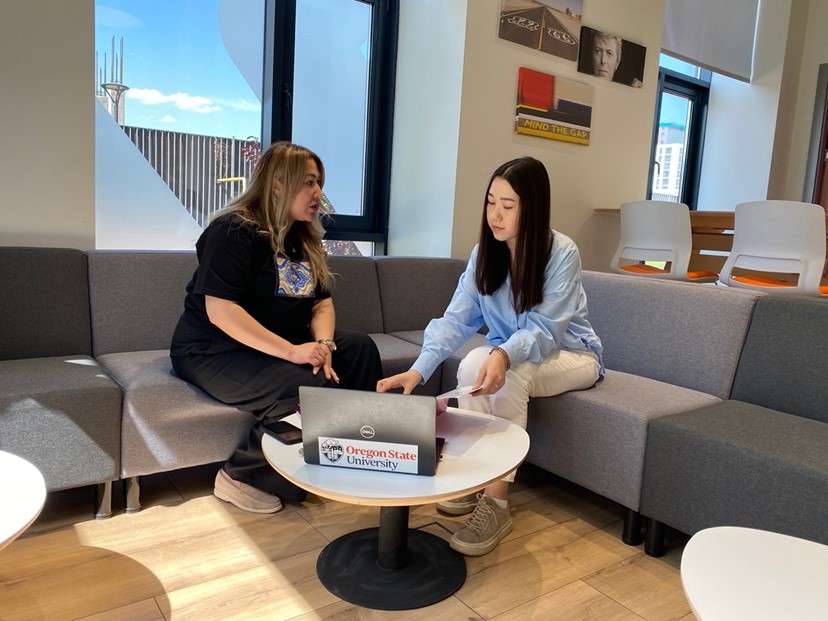 Kazakhstan has seen steady growth in the number of students opting to study abroad in recent years, with the trend projected to continue. As of March 2023, an estimated 90,333 Kazakh students are currently studying abroad - the highest of any Central Asian country, followed by Uzbekistan, Turkmenistan, Tajikistan, and Kyrgyzstan.
In the US, enrollment from Central Asia grew by 28% between 2008 and 2023. Undergraduate students account for 39% of the Central Asian market in the US, with postgraduate students accounting for 30%, both of which have seen volume gains since the pandemic. In the UK, undergraduate enrollment from Central Asia has seen 7% growth since 2019, eclipsing its pre-pandemic levels into 2022. 
"INTO has long-standing partnerships with world-class universities in the US, the UK and Australia. Students will be able to access specialist knowledge about the degrees they want to pursue. For our university partners, the UAC in Almaty is practically an extension of their international office in Central Asia. This means greater student enrollment, better student experience and huge savings on operating costs," said Mr Sykes.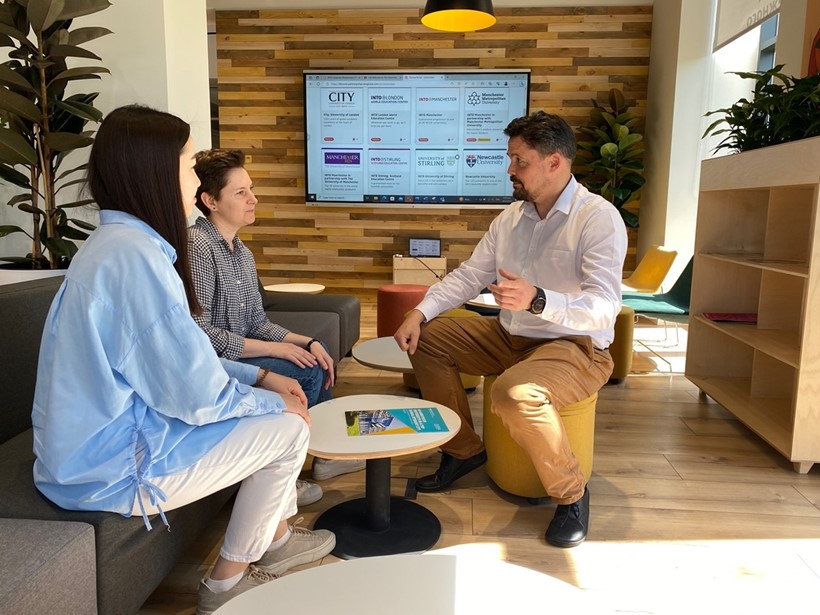 The UAC Almaty is the latest in a wave of UACs launched by INTO in major world cities as part of its bold new market-facing strategy. The education partnering organization already has UACs in Ho Chi Minh City, Hanoi, Jakarta, Bogota, New Delhi and Dubai, giving it an unrivaled presence in the world's fastest-growing international education markets.
Most internationally mobile students from Central Asia are self-funded, marked by improving affordability and sustained economic growth in the region.
In Kazakhstan, government policy has dramatically increased English-language education nationwide over the past decade, with major multinationals regularly noting a "skills gap", citing an insufficient supply of up-to-date technicians, engineers, scientists, and professional managers, placing an increasing demand in education for related degrees.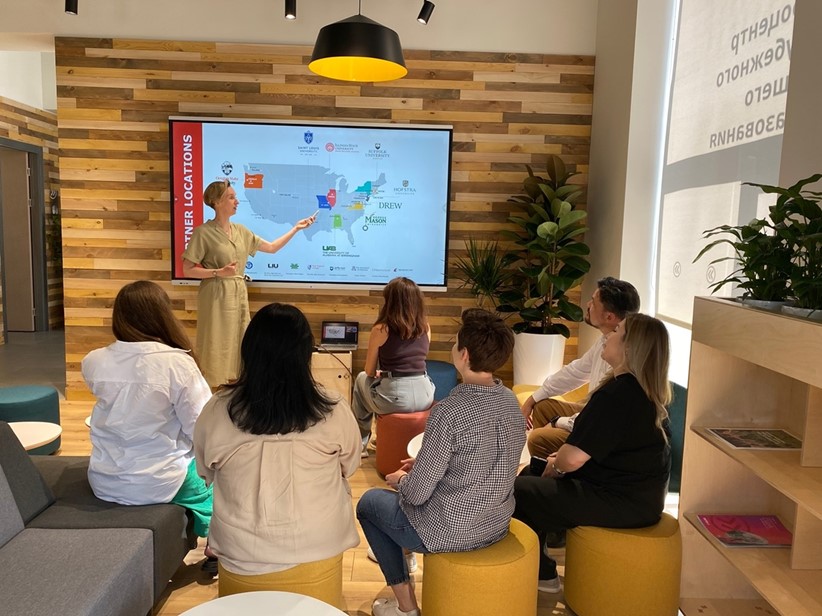 "The demand for Western universities is growing in Kazakhstan and the rest of Central Asia. Working closely with a solid network of education agents, the UAC Almaty will connect students with INTO's partner universities in the US, the UK and Australia that offer world-class education," said Symbat Ormanbek, INTO's Centre Operations Manager in Almaty.
The UAC Almaty presents an opportunity for universities to elevate their brand in a fast growing recruitment market. By deploying proficient staff managed by INTO, universities can cost-effectively engage with students and use a sustainable model proven to boost international enrollment. Education agents can also greatly benefit from the UAC as it provides a direct channel to universities and staff who can support student application processes, potentially increasing student conversion rates.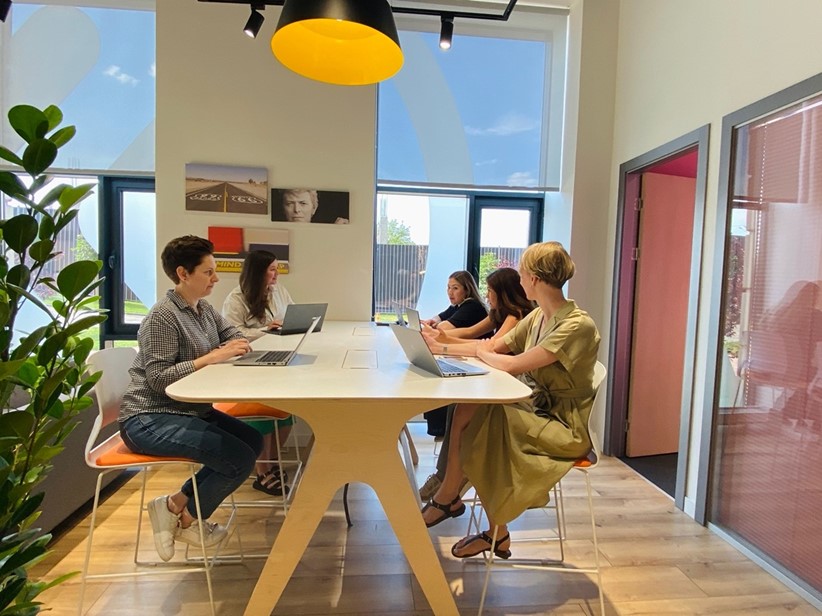 "The University Access Centre in Almaty is an innovative approach to promote international education in Kazakhstan and the rest of Central Asia. The UAC is a great place for negotiations, meetings with families of potential students, venue for seminars and training. Official British Council's IELTS testing centre is an indication of UAC's strong reputation and partners' special trust," said Diana Kvashuk, Founder of EduGrad – an international education agency in Kazakhstan.
The UAC offers students access to exhaustive information about academic programs provided by participating universities' international office staff who are present at the Centre. Local full-time students can access information and support services during evenings and weekends. Additionally, students can attend regular in-person presentations, seminars, and guest lectures by international officers and visiting university staff, which can widen their global perspective and provide opportunities for cultural exchange. These events can also provide valuable insights and career opportunities into different industries in major study abroad destinations.
Since its inception in 2005, INTO has pioneered innovation in international education and created groundbreaking partnerships with universities in the US, the UK and Australia. Its local presence and expertise are powered by sharp market intelligence and advanced technology. INTO has so far helped more than 130,000 students from 190 countries realize their dream of achieving a degree from a world-class university.
For media enquiries, please contact: 
Davinder Kumar
VP, Corporate & Public Relations
davinder.kumar@intoglobal.com
Back to News and Press Releases