INTO launches flagship Application Processing Centre in India for university partners in the US, UK and Australia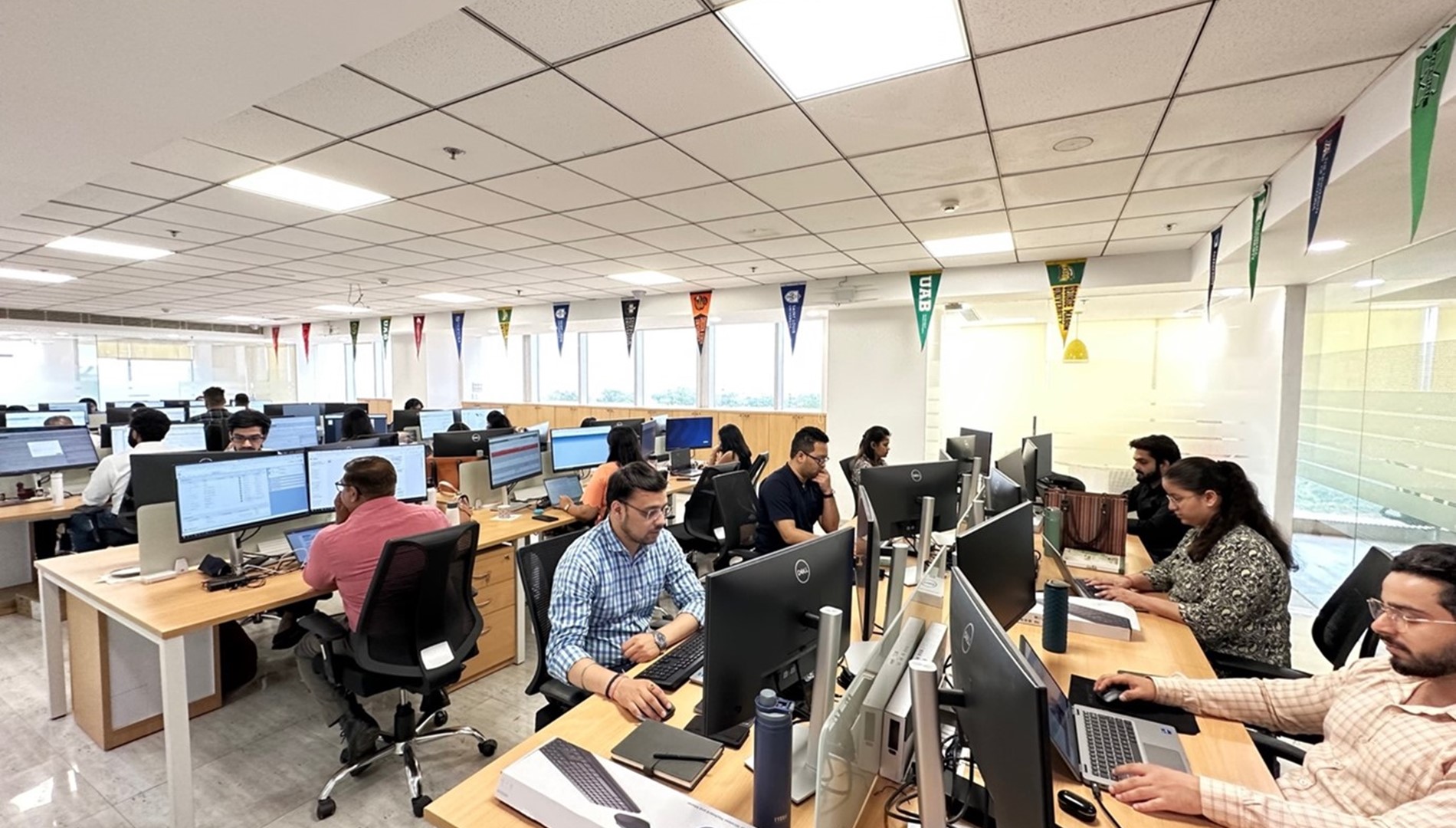 Covering India, Nepal, Bangladesh and Sri Lanka, the 45-staff operation will speed up application processing times and get offers to education agents and students faster
(LONDON / NEW DELHI): INTO University Partnerships, a global education partnering organization, has launched a state-of-the-art Application Processing Centre (APC) in India that will significantly speed up application turnaround times for international students applying to partner universities across the US, UK and Australia.
The APC will be a regional hub handling applications from India, Nepal, Bangladesh, and Sri Lanka. According to UNESCO, the four countries collectively accounted for 11% of the global flow of tertiary-level students in 2020 with India alone contributing over 8%. The numbers have since risen further.
The APC initiative brings INTO's admissions operation closer to the markets where the volume of applications is highest and continuously growing.
"We recognized the need to be closer to our agents and students in high-demand regions to achieve the highest enrollment efficiencies," said John Sykes, CEO of INTO. "Our team of experts in India can now process and directly forward applications to our university partners for evaluation. This will result in faster processing times and improved service quality for students, agents and university partners."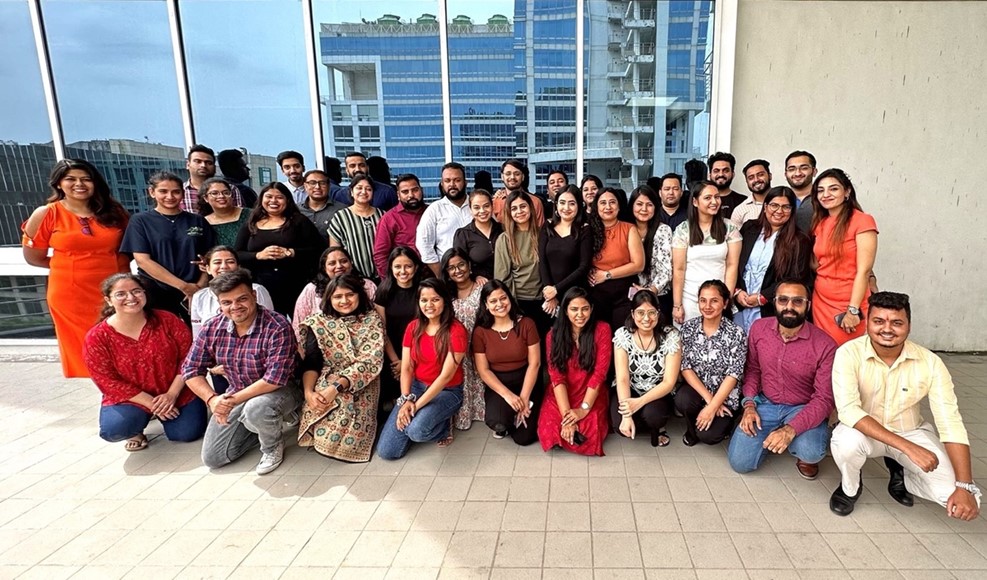 INTO's Application Processing Centre in New Delhi has a dedicated team of specialists.
The establishment of the APC in India's capital New Delhi has involved significant investments in both human resources and infrastructure. "INTO's processing operation is a wholly owned facility with a dedicated in-house team of 45 permanent staff and growing. This allows us to achieve the highest standards and efficiencies," said Andy Fawcett, INTO's Executive Vice President of Admissions and Chief Technology Officer.
The APC team in New Delhi can now process 4,000 applications per week, achieving much faster turnaround times than before. "This is a game changer for a high-volume student market. Our ability to package up complete applications and pass them to our university partners for decision-making has increased fourfold. We are now able to push applications through almost immediately and service our agents quickly and efficiently," said Mr Fawcett.
"This is a real differentiator for universities and education agents partnering with us as we will be able to process applications faster and ultimately help students," he added.
Agents will additionally benefit from the expertise of specialized, locally based staff who possess in-depth market knowledge and can provide services in the same time zone.
"Application turnaround times play a critical role in student decision-making. Our experience shows that quicker processing has a huge positive impact on enrolment success and over student experience. With INTO setting up processing operations in-market, we are already seeing the difference," said Nirupama Das, CEO of Valmiki Group, India's leading overseas education company.
For students, a streamlined application process with fast turnaround times would mean a better enrollment experience and a smoother journey towards their study abroad goals.
INTO's university partners stand to gain from the presence of a large team of market-specialized staff in India. This enables greater collaboration, more efficient processing, and a higher volume of complete applications for decision-making.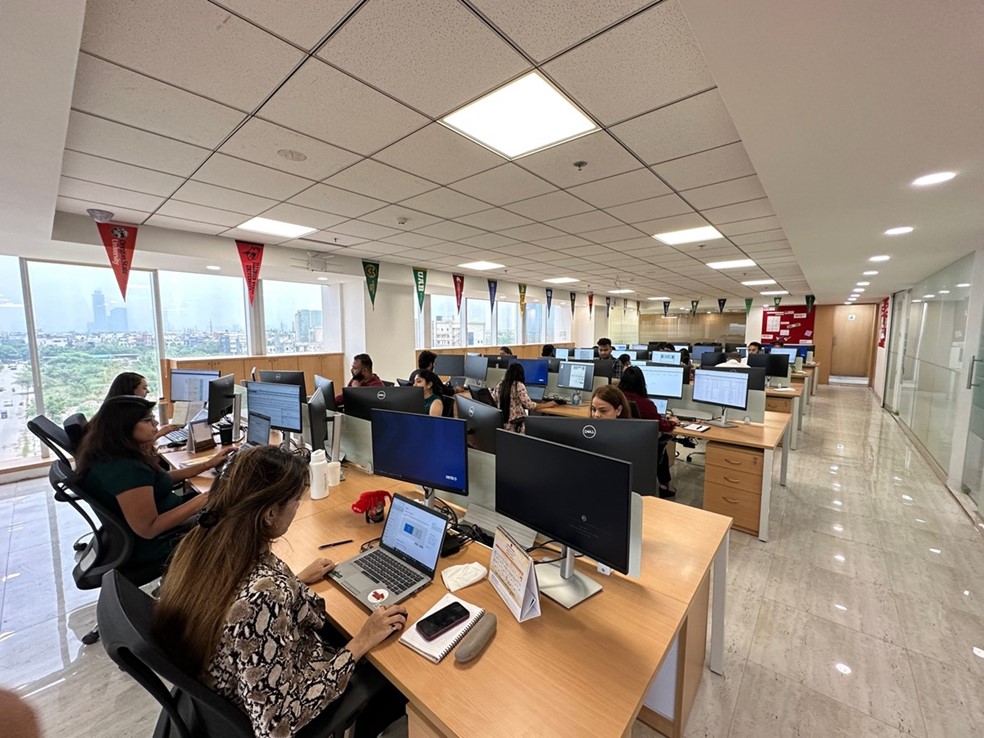 INTO's Application Processing Centre in New Delhi.
"We are excited about the addition of INTO's Application Processing Centre in India. The swift turnaround enables us to make more timely decisions and achieve our enrollment goals, even with the deluge of applications we receive. And it's also a major win for our students. With faster processing, we can provide top-notch customer service that truly makes a positive impact on their experience," said Marigold Setsuko Holmes, Director, International Admissions at Oregon State University.
In addition to the workforce expansion, the APC operates from a spacious and technologically advanced office, offering an optimal environment for processing applications efficiently.
Besides the APC in India, INTO maintains teams in Hong Kong, serving China and East Asia, as well as in the US, handling applications from the rest of the world.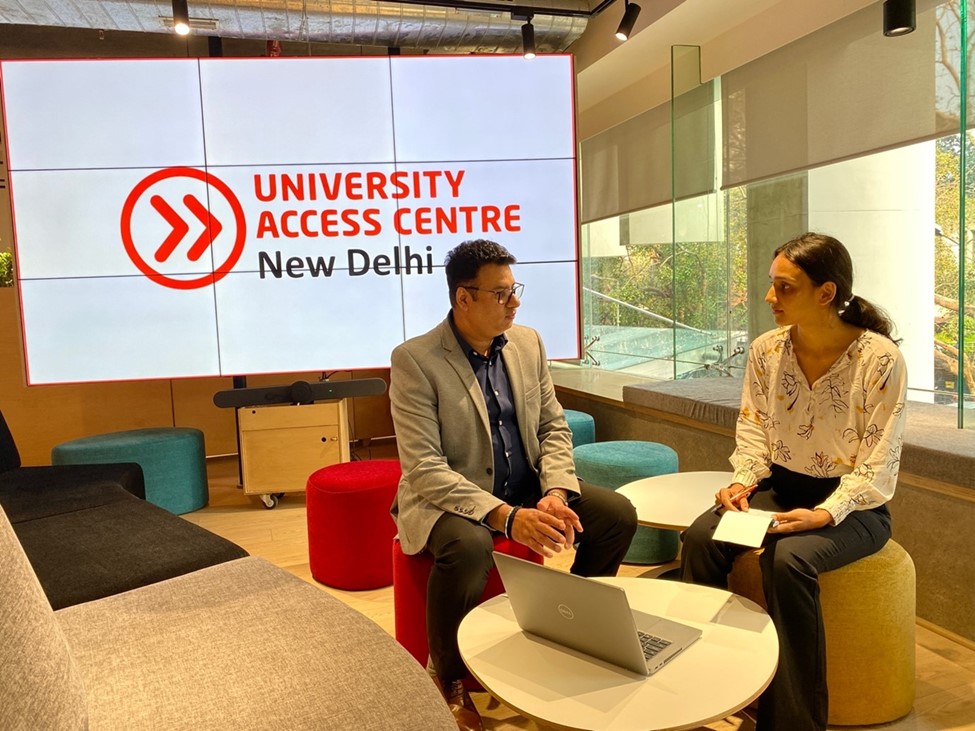 INTO University Access Centre in New Delhi.
The global education partnering organization has also launched market facing University Access Centres (UACs) in 8 locations around the world, including New Delhi, where the demand for overseas higher education is rapidly rising. The UACs bring together education agents, onsite university representatives and local marketing teams under one seamless system to provide a complete study abroad solution to local students in a world-class facility.
INTO University Partnerships connects ambitious international students with leading universities in the UK, the US and Australia. Since its inception in 2005, INTO has helped more than 130,000 students from 190 countries realise their dream of achieving a degree from a world-class university.
For media enquiries, please contact: 
Back to News and Press Releases