Education agents expect a surge in overseas students in 2023 – INTO survey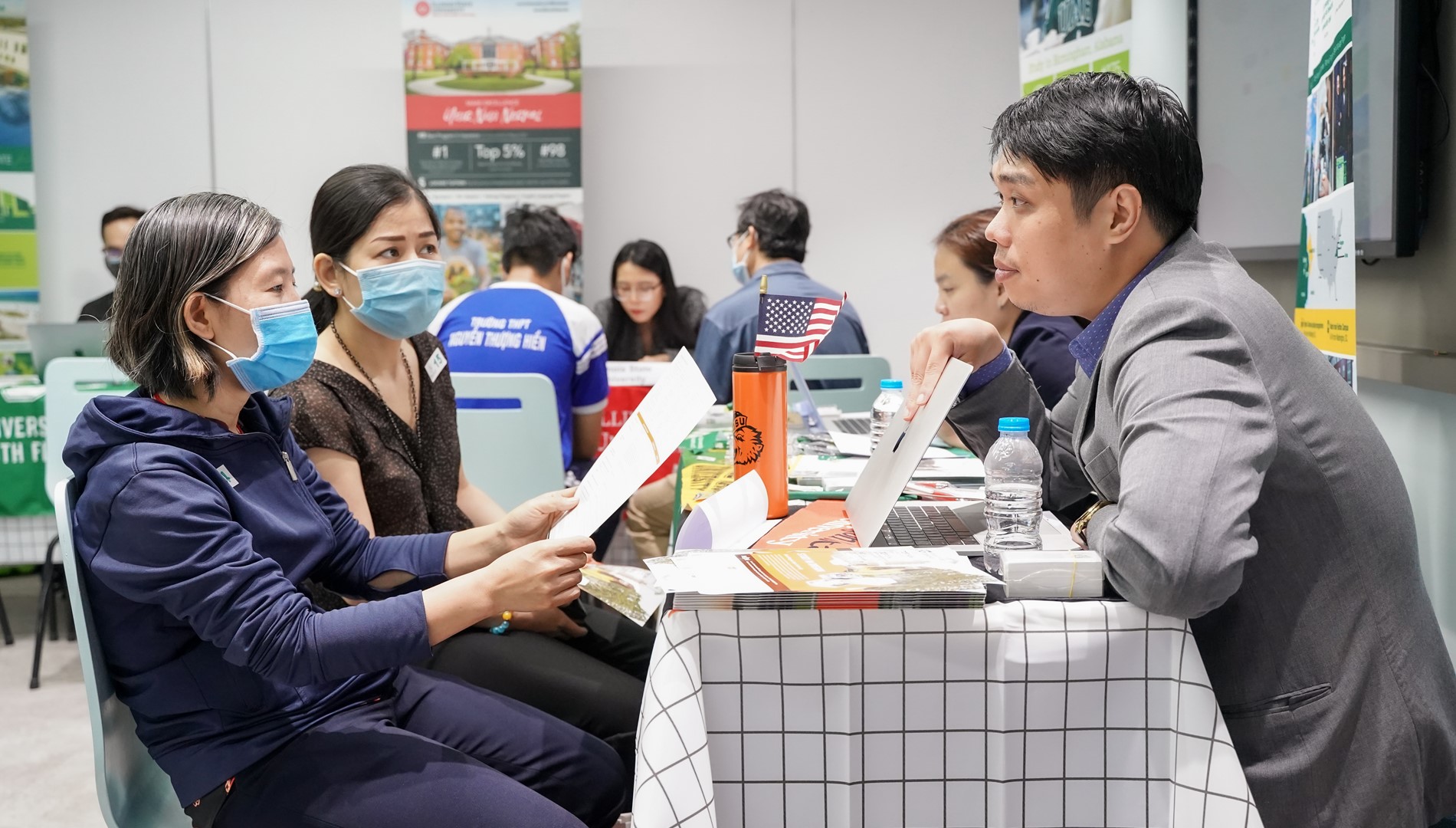 (LONDON): The majority of education agents around the world believe more students will move overseas to study on campuses in the UK, the US and Australia in 2023, according to a global survey by INTO University Partnerships.
A total of 1,068 education agents from over 70 countries took part in one of the world's biggest surveys of recruitment agents and counselors. Represented countries include China, India, Vietnam, Indonesia, UAE, Kuwait, Saudi Arabia, Nigeria, Brazil and Colombia.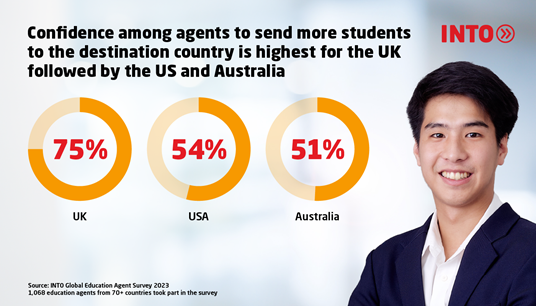 The survey reveals that confidence among agents is highest for the UK with 75% expecting to send more students to the country followed by the US 54% and Australia 51%.
"As the world emerges from the shadows of the pandemic, it is heartening to see that confidence continues to revive and grow in international higher education. The forecast of recruitment agents is evidenced by a record rise in the number of students heading to their study abroad destinations post-COVID-19," said Olivia Streatfeild, CEO of INTO University Partnerships.
Millions of students leave their home countries to study abroad each year. In 2020 alone, 6.4 million students crossed borders for higher education. The post-pandemic figures are expected to be much higher. The global economic impact of international students is estimated to be more than US$350 billion.
INTO's survey also shows that nearly two-thirds of education agents are looking to send more students to university preparation or pathway programs in 2023, with those in the Middle East & Africa and South Asia being the most optimistic about significant growth.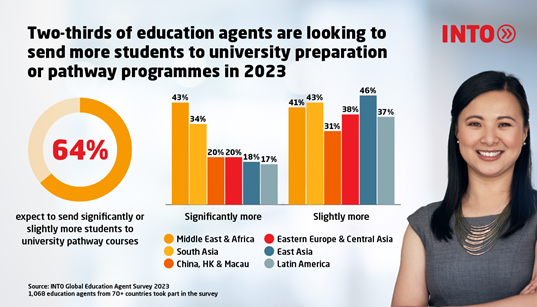 "Our data reveals that student mobility is becoming more diverse and more accessible to students from a wider range of backgrounds than ever before. These changes come with a new set of needs for education providers to respond to. While some students can apply directly to their university of choice, others need more support around academic development and student welfare through a university preparation program. At INTO our programs and services are designed to help international students achieve academic and career success," said Ms Streatfeild.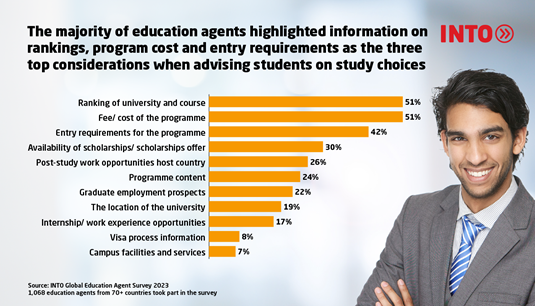 In the poll, the majority of education agents highlighted information on rankings, program cost and entry requirements as the three top considerations when advising students on study choices. Close to eight in ten agents in China rated information on rankings as their key requirement whereas nearly 70% of agents surveyed in Middle East & Africa said the cost of the academic program was very important for them when advising students.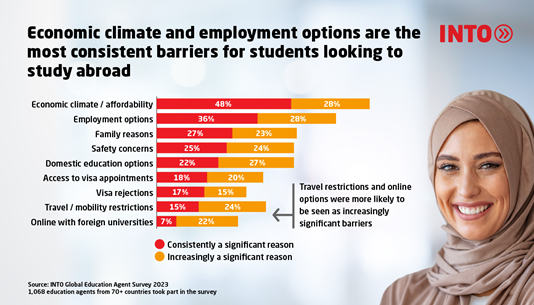 The survey has also revealed that economic climate and employment options are the most consistent barriers to students getting registered in degree courses in a foreign country, even though the pattern of barriers differs with the sending country and region​.
"Over the years employability has emerged as one of the most significant drivers of studying abroad. More than ever students are keen to experience international education, and career outcomes has become a top priority for them," said Ms Streatfeild.
"With our CareerFirst program, we not only support international students to achieve their academic ambitions but also help them go further and faster with their career goals. We give students access to expert support, training and work experience, so they get every advantage in today's competitive job market."
Back to News and Press Releases