Charter flights bring 1600 Chinese students to UK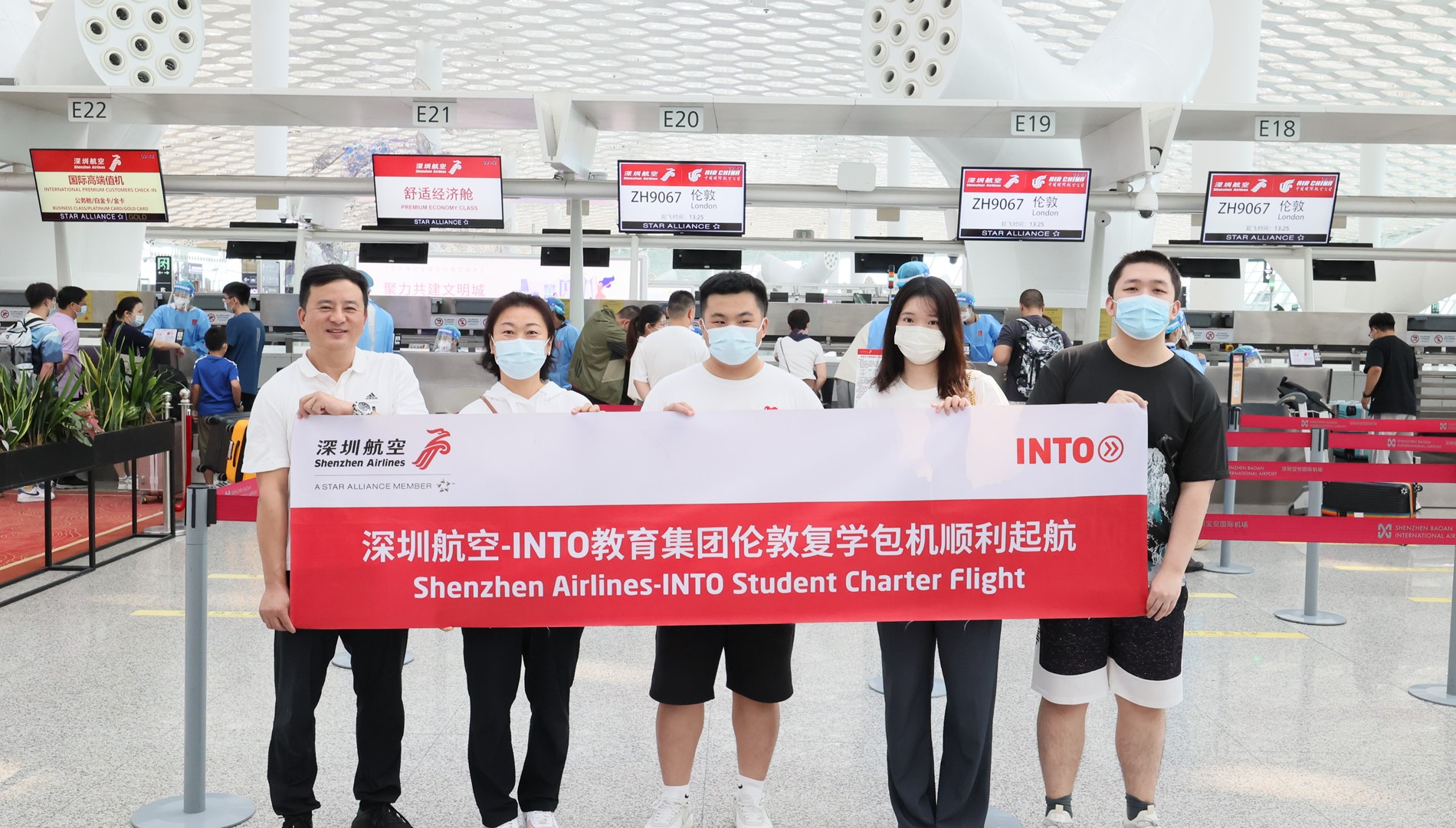 INTO-led initiative sees hundreds of Chinese students from over 40 UK universities arrive on campus in time for the academic term
(LONDON / BEIJING): Almost 200 Chinese students bound for various UK universities arrived in London's Heathrow airport from Shenzhen on Monday 26 September, as part of an initiative led by INTO University Partnerships.
The charter was the sixth and final flight of a series organized by INTO in coordination with more than 40 universities across the UK. Just over 1600 Chinese students have been assisted with direct flights to Stansted, Manchester and Heathrow airports on charters from Juneyao Air and Shenzhen Airlines.
Commercial scheduled flights between mainland China and UK resumed in late August after over a year's suspension due to the COVID-19 pandemic. However, a huge demand among students racing to get to their campuses in the UK for the start of their academic term has been outstripping available capacities.
"The 'students only' charter flights have provided a timely and useful alternative to UK-bound Chinese students as many were having to take multiple connections at a significantly high cost to get to their universities in the UK. The popularity of charter flights can be gauged from the fact that most of them sold out within a few days of their bookings going live," said Sam Clews, INTO's Director of Operations for China.
"Although scheduled flights are now operating between China and the UK, charter flights are exclusively for students. They are comparatively cheaper, and most students have found them to be hugely convenient."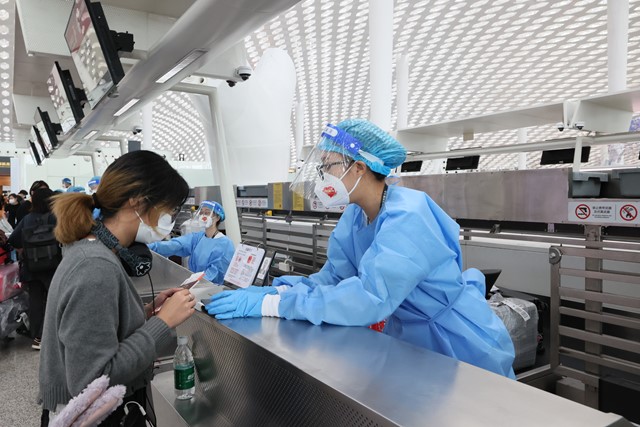 Jiayi, a student at INTO University of East Anglia, said: "The reason I chose the chartered flight was that it was non-stop. There was no need for a layover on the way. This reassured me a lot. I'm terrified of getting lost at the airport. The luggage I was allowed was 2x23kg, so I could bring a lot of things from China."
Qinglan, another student at INTO Manchester, said: "Helping students flying directly to Manchester is a great arrangement. I am so happy I've got a place and started my study in time. The whole journey was very pleasant."
Mengjiao, a student from The University of Sheffield, said: "In the run up to the start of the school year, direct flights were expensive and infrequent, which made me worry that I would miss the start of school. Thanks to this charter flight, which was reasonably priced and courteous, I was able to arrive in the UK in advance and settle into my new living environment."
The INTO team collaborated with Universities UK International — the umbrella body that represents UK universities internationally — on the planning and engaged specialist travel agents to charter flights with Juneyao Air and Shenzhen Airlines.
Once the planes were hired, the booking details were shared by participating UK universities with their enrolled students in China. Required permissions were also obtained for these flights with the authorities in China and the UK.
These efforts follow INTO's successful organization of a series of charter flights in October 2020, September 2021 and January 2022, which brought over 1800 Chinese students to UK universities during some of the most stringent COVID-19 travel restrictions.
In 2020-21, there were more than 600,000 international students studying at UK higher education institutions. Of these close to 144,000 students were from China - making up the largest group of international students. Collectively, international students contribute an estimated £26bn to the UK economy.
"As the world begins to emerge from the shadows of the pandemic, the higher education sector is on a challenging course of recovery. It is vital that international students and UK universities are supported for a seamless return to on campus learning," said Errim Mahmoud, INTO's VP Recruitment for the UK.
For media enquiries, please contact:
Davinder Kumar (London, United Kingdom)
Vice President, Corporate & Public Relations
INTO University Partnerships
Email: davinder.kumar@intoglobal.com


JP Deering (Washington, DC, United States)
Senior Corporate Communications Advisor
INTO University Partnerships
Email: john.deering@intoglobal.com
Mobile: +1 (859) 351 9611
Back to News and Press Releases