INTO becomes THE's latest student partner offering support to prospective international students in the US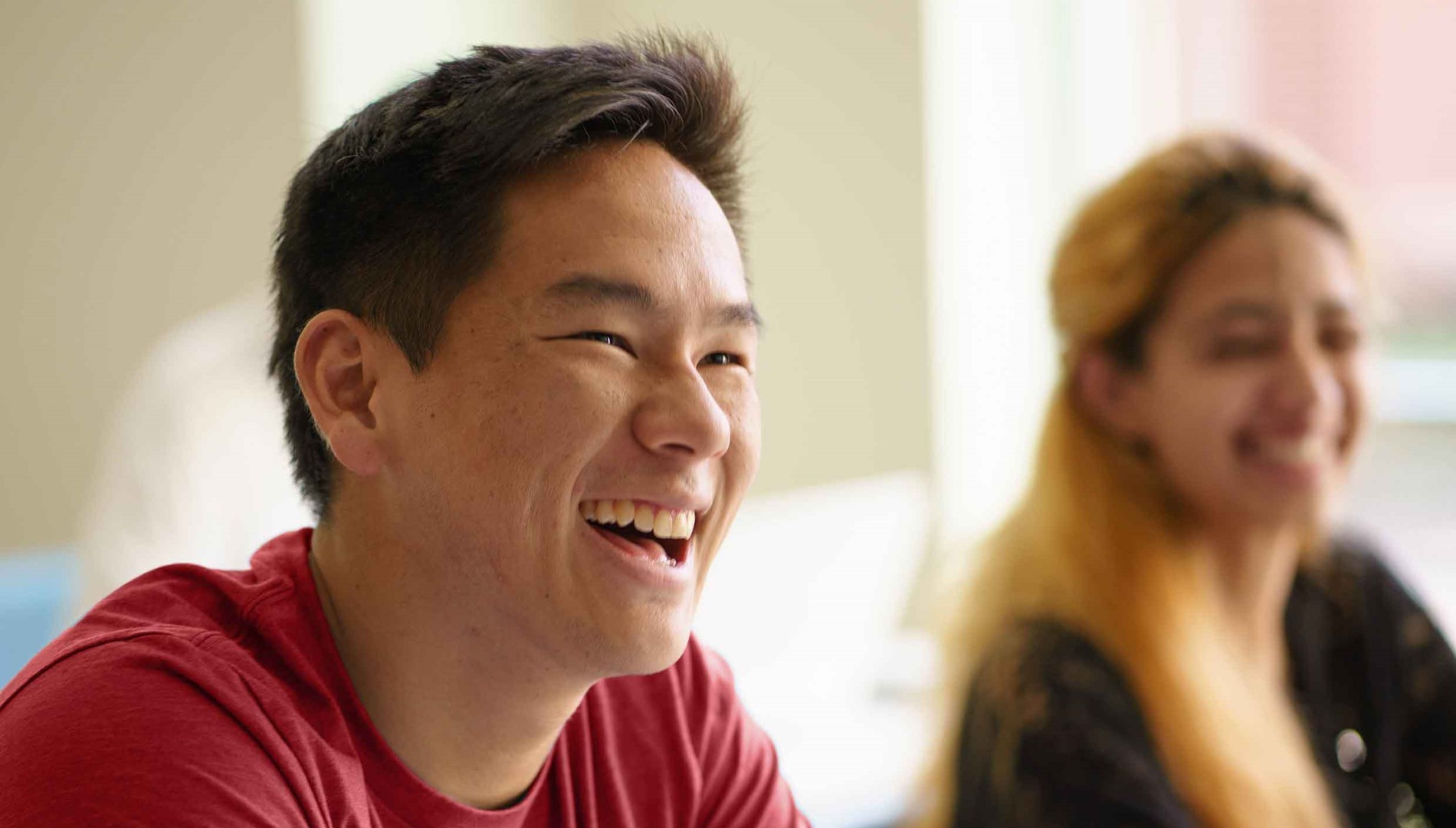 Times Higher Education (THE) has today announced a partnership with INTO University Partnerships (INTO), a pioneer of innovation in international education, to support international students looking to study in the United States.
INTO is committed to expanding higher education and career opportunities for students across the globe, working with a network of university partners to provide support for international students from enrolment to employment.
Prospective international students visiting the THE website who are interested in studying in the United States will be able to opt-in to receive free support from INTO to help them through each step of the pre-arrival journey, from finding the best fit university for their study abroad goals to providing support from professional counsellors to help prepare them for life on campus. During study, these students will also be able to access tailored academic support and career development opportunities, setting them up for success after their studies.
INTO becomes THE's 17th student partner following a number of partnership announcements in recent weeks. This aggregation of trusted partners supports THE's plans to provide holistic support to the millions of prospective international students visiting its website every year with ambitions of studying abroad.
John Latham, Executive Chairman, INTO University Partnerships, said:
"We are so excited to be partnering with Times Higher Education as a trusted partner on their unique student platform. At INTO, we are committed to helping students worldwide realise their international education ambitions, and this partnership will open new gateways for study in world-class universities. Coupled with INTO's personalised support and service this collaboration will help make more study abroad dreams come true and offer students an unrivalled experience before, during and after their studies."
Paul Howarth, CEO, THE, commented:
"It's fantastic to welcome INTO on board as our latest student partner, complementing our existing partnerships. Their dedication to delivering incredible international education combined with the services they offer means students thinking about studying in the US will receive the best possible support for their applications and beyond.
"The hunger of companies like INTO to support prospective international students shows that there continues to be huge appetite for international study during and post-Covid. We are genuinely thrilled to be working with such enthusiastic, like-minded people to help students realise their study abroad dreams and look forward to exploring further ways we can work together."
NOTES FOR EDITORS:
ABOUT INTO
INTO University Partnerships is an independent organisation committed to expanding higher education and career opportunities for students across the globe.
We believe in the power of education to transform lives. We believe that movement of students leads to movement of ideas, which in turn creates better and more successful societies.
We connect students seeking quality international education with leading universities worldwide aspiring to widen their global reach and impact. Achieving the best learning experience and career prospects for students is central to our mission.
Since our inception in 2005, INTO has pioneered innovation in international education and created groundbreaking partnerships with 30 universities in the US and UK. We have so far helped more than 130,000 students from 190 countries realise their dream of achieving a degree from a world-class university.
We also equip students to get a head start in building a career. We do this by offering exceptional academic and employability skills programmes. We are active over 120 countries and provide an unrivalled personalised service to international students with more than 1,500 experienced staff worldwide and a global network of 2,000 recruitment partners.

ABOUT THE
THE is the trusted global data partner for higher education. With five decades of expertise in the sector, 30 million unique website users in 2020 and more institutions participating in our flagship university rankings than any other major provider, we draw on millions of individual data points to offer deeper and richer insight into global university performance than anyone else. From powerful data-driven insights and strategic consultancy support to agenda-setting events and hiring solutions, our products and services enable everyone in higher education to make smarter, more informed decisions.
www.timeshighereducation.com 

ABOUT THE STUDENT
THE Student is a dynamic new digital platform connecting millions of prospective international students and parents to the universities, data and services they need to make one of the biggest decisions of their lives – who to trust with their education. Through a lively mix of engaging content, virtual events and festivals, essential tools and useful tips, THE Student is a vital resource from initial search to first day on campus. www.timeshighereducation.com/student
For media enquiries, please contact:
Davinder Kumar
VP, Corporate & Public Relations
davinder.kumar@intoglobal.com 
Back to News and Press Releases