Charter flights start bringing Chinese students to UK as universities seek innovative solutions for COVID-19 travels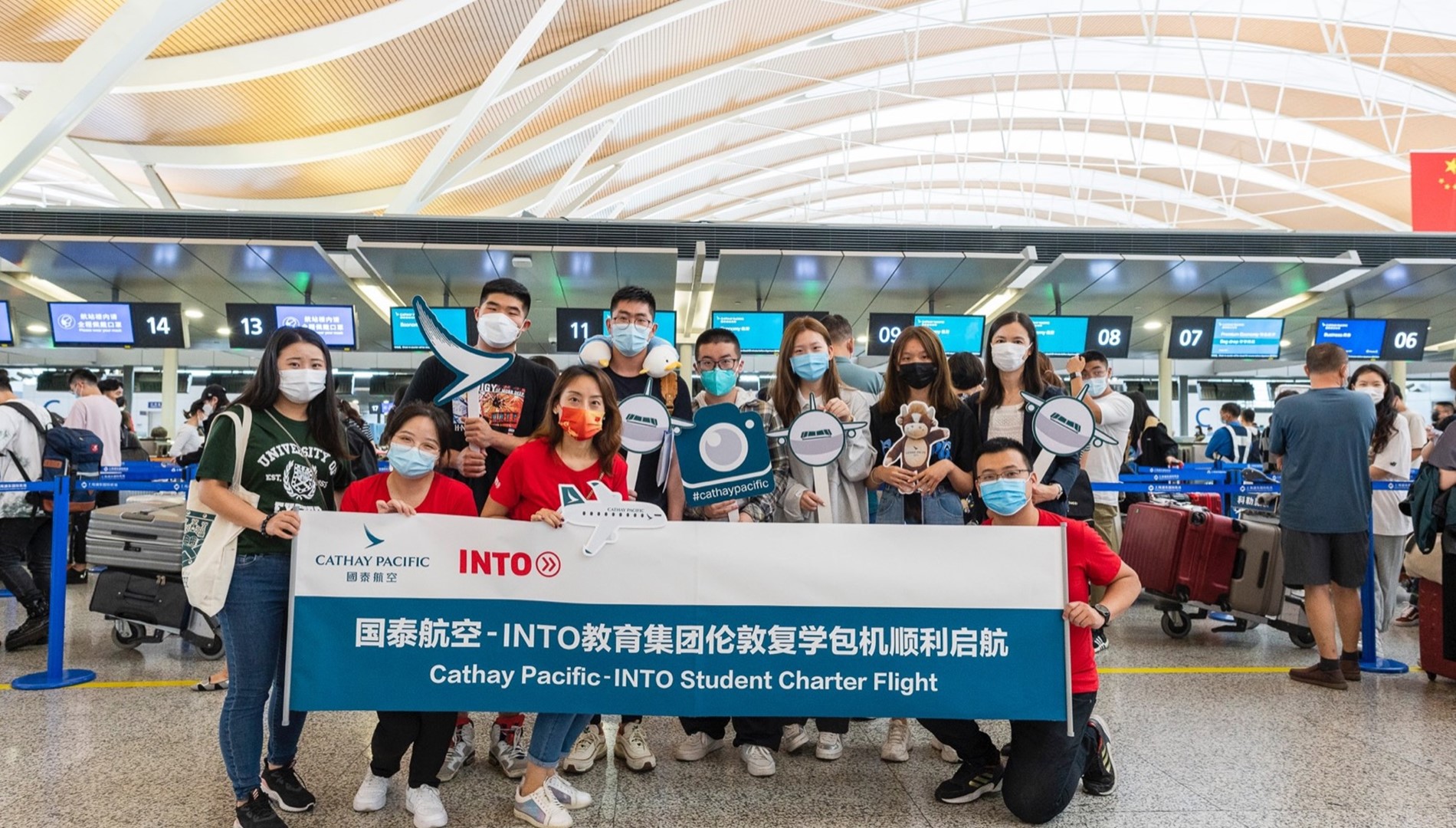 (LONDON / BEIJING): Close to 300 Chinese students bound for various UK universities arrived on a specially chartered flight at London's Heathrow airport from Hong Kong on Sunday 12 September, as academic institutions deploy alternative measures to bring international students over to the UK.
The Cathay Pacific charter was the first of a series organised by INTO University Partnerships, an international education organisation, as part of a coordinated operation involving more than 50 UK universities. Three more charter flights will bring close to a thousand more students to the UK by 26 September.
The "students only" direct flights between Hong Kong and London Heathrow, have been organised to support Chinese students start their studies in UK universities as direct flights between mainland China and the UK remain suspended.
"Thousands of Chinese students are having to take flights with multiple and significantly expensive connections to get to their universities in the UK. The use of the Hong Kong – London corridor for direct charter flights is saving them money and inconvenience. For universities, the charter flights are providing a vital alternative as they grapple with COVID-19 restrictions to get international students safely on to campus," said Sam Clews, INTO University Partnerships' Director of Operations for China, Hong Kong and Macau.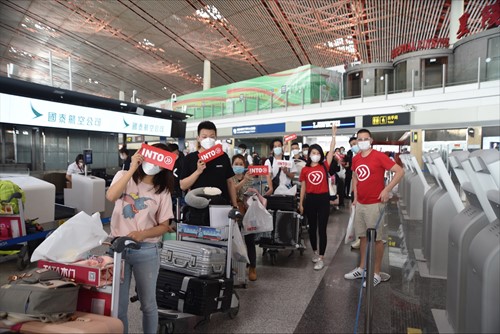 The organisation worked with specialist travel agents to charter three flights with Cathay Pacific and one flight with Virgin Atlantic. Once the planes were hired, the booking details were shared by participating UK universities with their enrolled students in China. The initiative became an instant success.
"All four charter flights sold out within minutes. It is indicative of how students and universities are looking for viable travel options to ensure a smooth start to the academic year for on campus learning," said Mr Clews.
The students, who arrived on the first flight, have appreciated the effort.
"I'm very excited to be finally able to travel to the UK, because I have been taking online classes for over a year," said a student travelling to Cambridge.
A student from the University of Birmingham said: "Thank you for organising this opportunity to help us international students to travel to the UK. It is safe and convenient."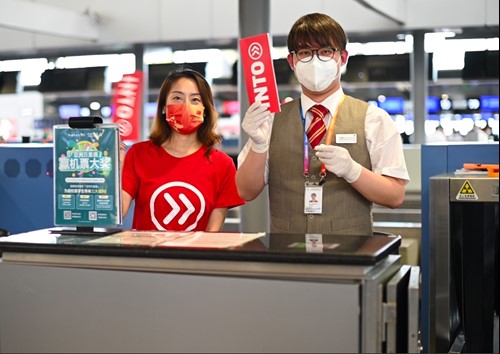 In 2019-20, more than 550,000 international students were studying in the UK with over 100,000 from China alone. Collectively, international students contribute an estimated £26bn to the UK economy.
"The higher education sector has suffered tremendous losses due to COVID-19. It is therefore heartening to see that interest in the UK universities and on campus learning remains high among international students. We must do everything we can to enable students to arrive safely in the UK so they can pursue their dreams of world class education," said Bridget White, Senior Vice President of INTO's UK Operations and Partnerships.
The commercial carrier - Cathay Pacific – has expressed its commitment to continue supporting international students access on campus education.
"Many of us at Cathay Pacific are parents ourselves and we know the importance of ensuring the growth and the education of our next generation is least disrupted even in trying circumstances. Working closely with various stakeholders both in the mainland and worldwide, we arranged over 300 flights in August and September, offering different solutions that cater to the different needs of students, making sure that their journey is safe, convenient and pleasant while reassuring the parents that their loved ones are in good hands. We look forward to welcoming them back again," said Kinto Chan, Cathay Pacific's Regional General Manager for Europe.
For media enquiries, please contact:
Davinder Kumar (London, United Kingdom)
Vice President, Corporate & Public Relations
INTO University Partnerships
Email: davinder.kumar@intoglobal.com
Mobile: +44 (0) 7393802367

JP Deering (Washington, DC, United States)
Senior Corporate Communications Advisor
INTO University Partnerships
Email: john.deering@intoglobal.com
Mobile: +1 (859) 351 9611


About INTO University Partnerships:
INTO University Partnerships is an independent organisation committed to expanding higher education and career opportunities for students across the globe.

We believe in the power of education to transform lives. We believe that movement of students leads to movement of ideas, which in turn creates better and more successful societies.
We connect students seeking quality international education with leading universities worldwide aspiring to widen their global reach and impact. Achieving the best learning experience and career prospects for students is central to our mission.
Since our inception in 2005, INTO has pioneered innovation in international education and created groundbreaking partnerships with 30 universities in the US and UK. We have so far helped more than 130,000 students from 190 countries realise their dream of achieving a degree from a world-class university. We also equip students to get a head start in building a career. We do this by offering exceptional academic and employability skills programmes.
We are active in over 120 countries and provide unrivalled personalised service to international students with more than 1,500 experienced staff worldwide and a global network of 2,000 recruitment partners.
Back to News and Press Releases