On World Teachers' Day, we celebrate the commitment and capacity of educators across the world to change lives for the better.
To mark this year's theme, "Transformation of Education Begins with Teachers," we're shining a spotlight on teachers in the Newton A level Program at INTO University of East Anglia, who support international students as they prepare for their exams, apply to university and discover the UK from the University of East Anglia's campus. We asked five Newton Program teachers their favorite part about working with international students.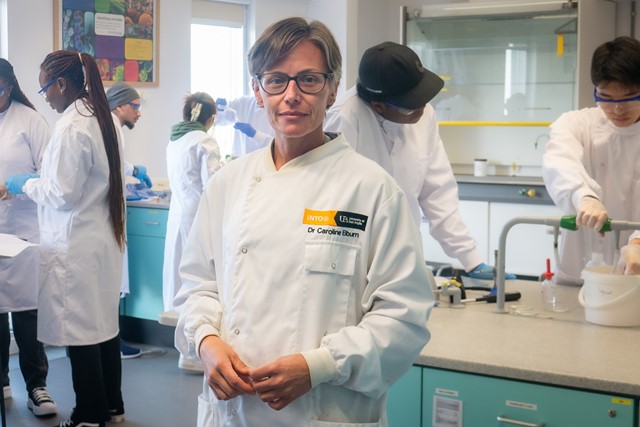 As a chemistry teacher, Dr. Caroline Elburn admires the mix of perspectives international students contribute to her classroom.
"I enjoy learning about the diverse educational backgrounds of our international students. They all have an interesting back story about how they were taught chemistry and science in general in their home countries, which can be very different to our pedagogy in the UK," she says.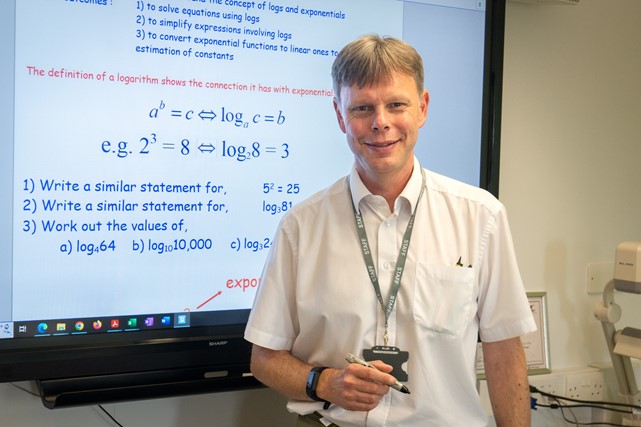 Like Caroline, Chris Wilkinson, mathematics module leader in the Newton Program, values all that international students bring with them to the classroom — including their sense of adventure.
"I love what international students bring to the mix in terms of learning styles, new techniques and a willingness to give anything a try."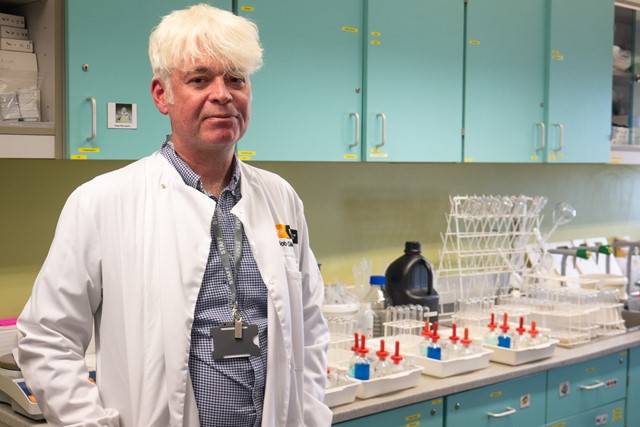 When it comes to making an impact, Rob Gillespie, Newton Program coordinator and A level chemistry module leader, enjoys giving international students the tools they need to develop their own worldview.
"I love our students. I take great pleasure in meeting young people from so many different countries and seeing how they develop in the two years they are with us. On the Newton Program, we aim to provide students with the skills they need to navigate the world for themselves. We encourage them to think and not just learn facts," he says.
Beverley Lewis, biology module leader in the Newton Program, agrees that teaching students on the cusp of university study in a foreign country feels particularly rewarding.
"I really love teaching international students because the students come with different backgrounds and knowledge, which makes lessons so colorful, interactive and always different," Beverley shares. "Because of the small classes, teachers get to know their students really well and can support them onto university study. You feel like you really do make a difference!"
Finally, Samantha Payne, Newton A levels program manager, says she learns a great deal from the international students she teaches:
"I enjoy the two-way learning process of working with international students. As I teach them, I also learn so much about their culture and their different approaches to learning. Sharing different points of view and methods of problem solving enhances the learning experience for the whole class."
The Newton Program is the only A level course taught on a UK university campus, offering international students access to UEA's world-class teaching and research facilities while providing valuable academic, cultural, and professional opportunities. Students follow the Cambridge Assessment International Education (CAIE) curriculum in mathematics, further mathematics, biology, chemistry, physics, psychology and economics, organized into three pathways according to students' degree aspirations.
In 2022, Newton A level students earned 82% A* – A grades compared to the national average of 36% A* – A grades. The most common set of results achieved by Newton students was 4 A*.
To teachers in our INTO centers, at our partner universities and around the world, thank you for your dedication and sacrifice in supporting students to build bright futures.
Learn more about the Newton Program