INTO agent survey: International student mobility becoming more diverse and more accessible to students than ever before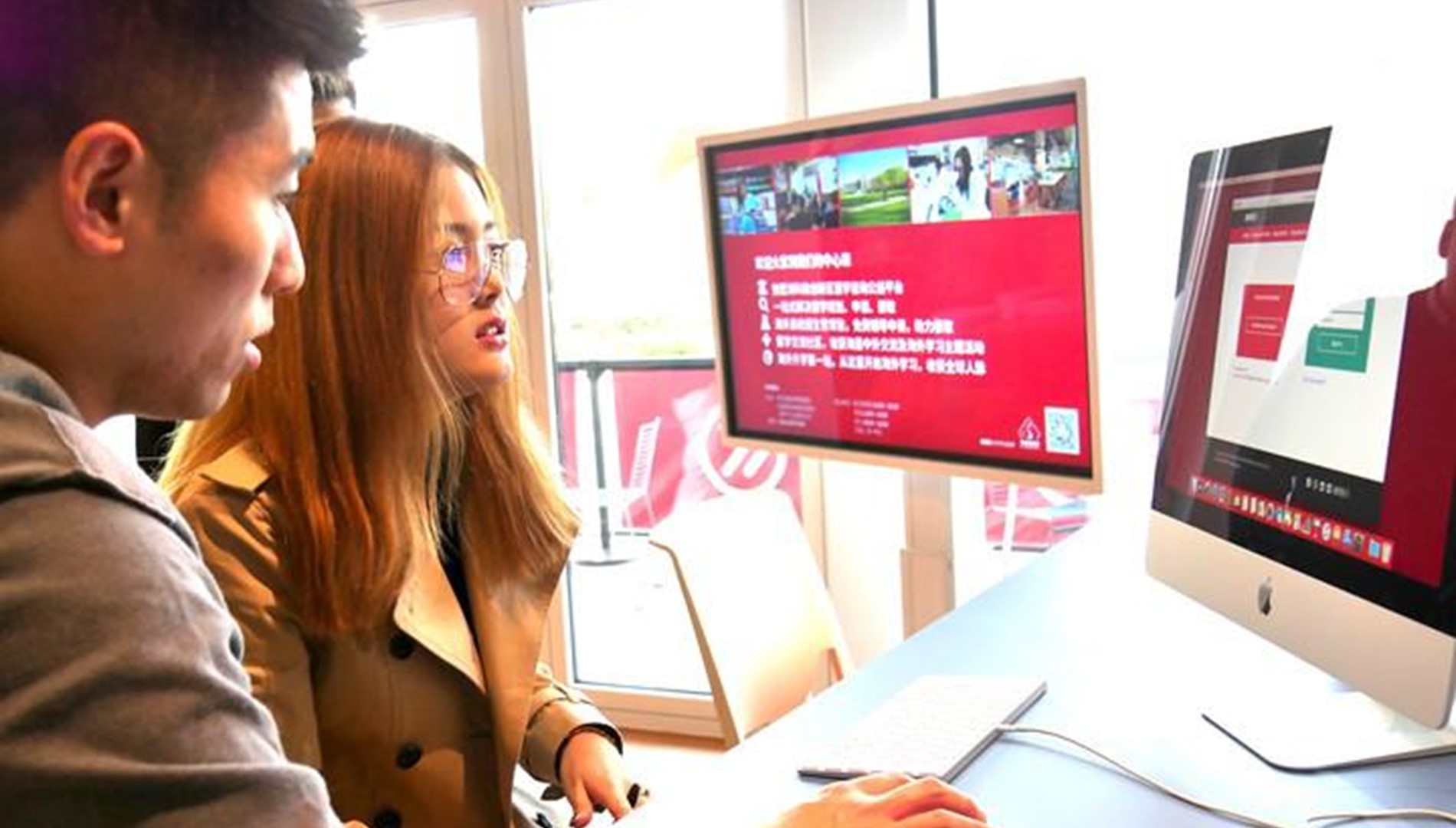 INTO's most recent survey of global education agents received more than 1000 responses from partners in over 70 countries. China was the top responding country with 234 responses, followed by Indonesia (120), India (75), the UK (50) and Vietnam (44).
This survey covered several important themes, including student volume confidence for 2023, barriers to enrolment, and the top considerations when advising students on study choices.
The headline results showed that confidence among agents was highest for the UK, with 75% expecting to send more students to the country, followed by 54% for the US and 51% for Australia.
Middle East & Africa was the top growth region for the UK (90% expect to send more), and South Asia was the top region for both the USA (86%) and Australia (70%).
74% of agents in China said they expected more students to enrol in the UK, with 45% saying the same for Australia and 36% for the US. It will be interesting to see how these results convert into actual enrolments in 2023, as the survey was conducted prior to the recent policy change from Chinese authorities that now requires international students to travel to their study destinations.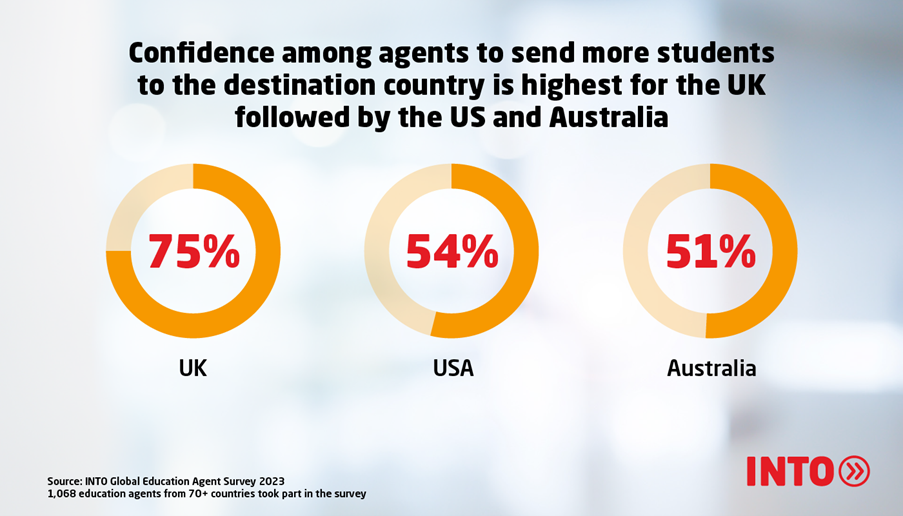 Around two-thirds of partners also expect to send more students to university preparation courses, again, partners in the Middle East & Africa and South Asia were most optimistic about growth.
The data generated by the survey indicates that student mobility is becoming more diverse and more accessible to students from a wider range of backgrounds than ever before. University preparation, or pathway programmes, are aimed at preparing international students for higher education and are suitable for those who might not meet the academic requirements for entry. They help students from more diverse backgrounds to progress and often increase their chances of succeeding through university.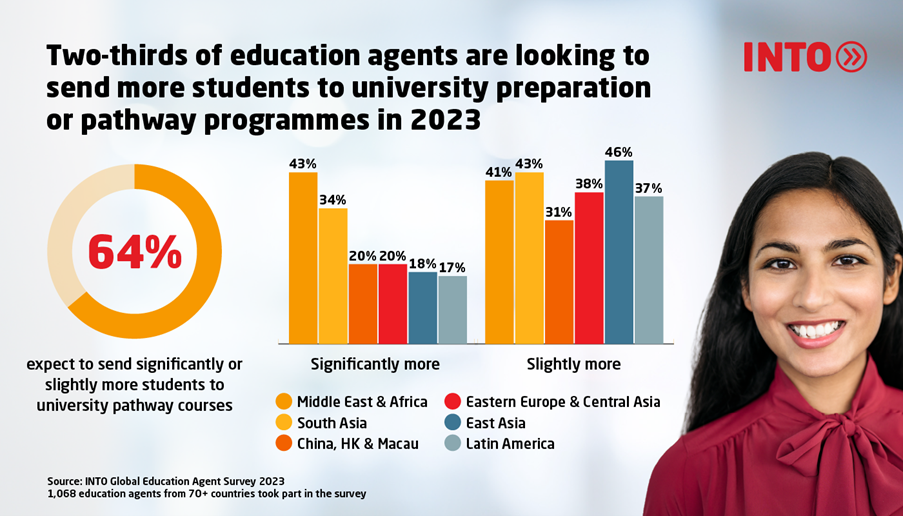 The results showed that university rankings (51%) and programme cost (51%) were seen as the top considerations for agents when advising students on their study choices. The next most important were entry requirements (42%) and the availability of scholarships (30%).
The information considered important for students varied substantially by region, with almost 80% of agents in China rating information on rankings as their key requirement. In comparison, nearly 70% of agents in the Middle East & Africa said the cost of the academic programme was the top requirement. This emphasizes that employability has become a key driver of student mobility and that a more diverse international student population are looking beyond rankings for their success.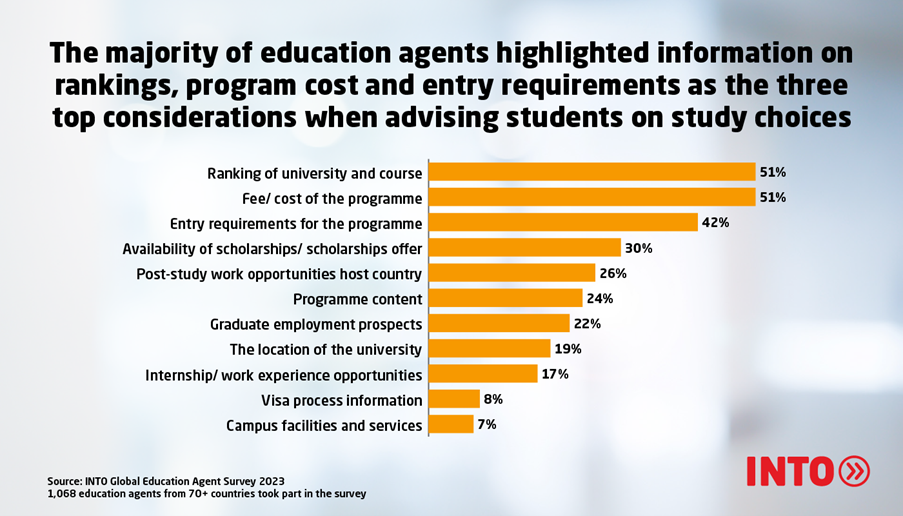 Economic climate/ affordability and local employment options were seen by agents as the most consistent barriers to students enrolling on degree courses abroad, followed by family reasons and safety concerns. Although, again, the pattern of barriers varied by region, with China seeing the most complex range of consistent barriers to student mobility. In comparison, visas were seen as a more significant barrier for students in South Asia and the Middle East and Africa.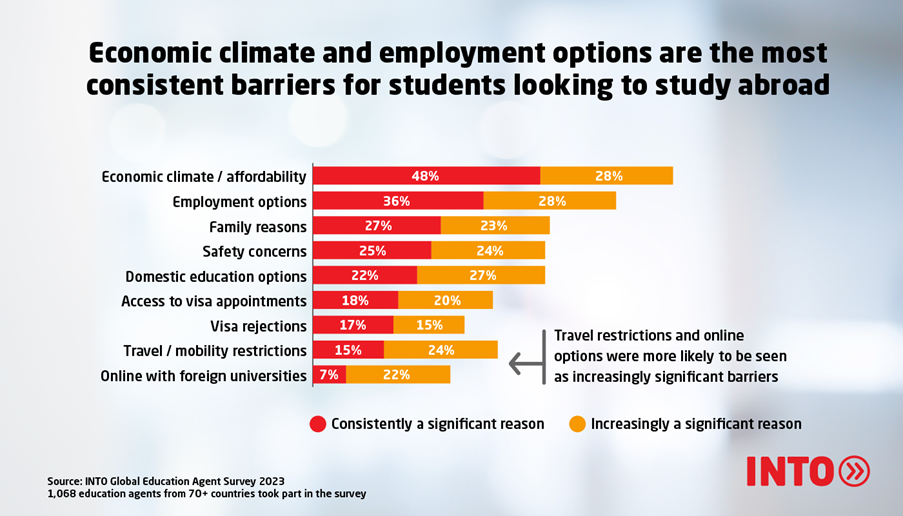 At INTO, we constantly monitor emerging student mobility and international education trends through global surveys of our students and our network of education agents. These surveys provide valuable information and actionable insights for our university partners.
Back to Corporate Blog