Versatile recruitment in a changing world: Incorporating sponsored student recruitment into your institution's internationalization strategy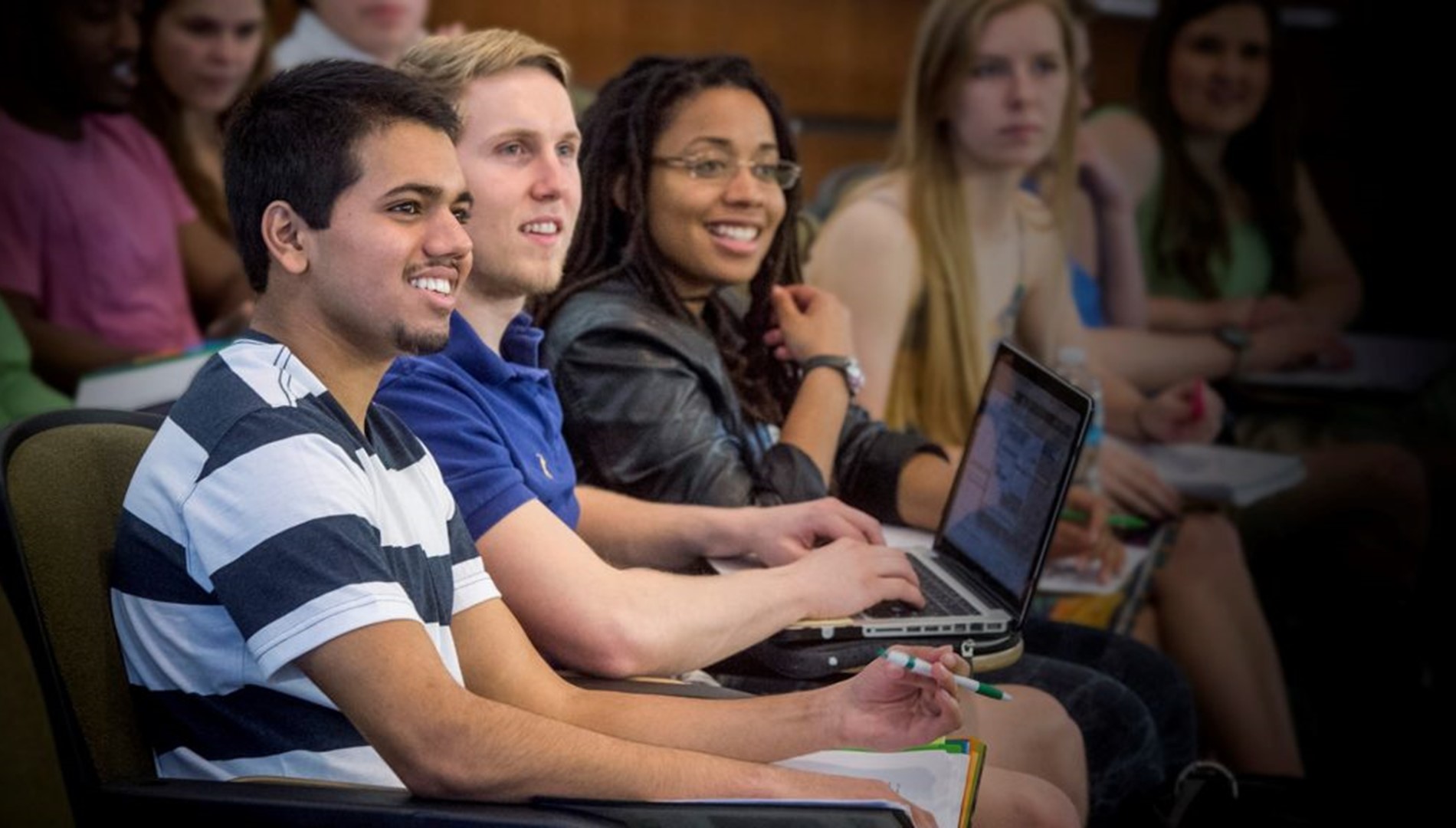 As we adjust our desk lamps and dust off our backgrounds in preparation for a fully virtual NAFSA, this year's theme, "Designing our Shared Future," gives us ample opportunity to reflect on how we better engage with communities around the world and serve the next generation of international students post-pandemic.  Make no mistake: Institutions that diversify their recruitment efforts to meet new challenges now will reap the rewards of recovery in fall 2021 and beyond.
US universities can bolster their international-student recruitment strategies by working with sponsoring organizations—governmental or private entities that provide full or partial scholarships for students to study around the world.  Mounting a successful sponsored student recruitment strategy means focusing your institution's efforts in a quickly changing sponsorship landscape, building relationships with sponsoring bodies, and smoothly interfacing with those organizations while supporting students.
Understanding opportunity in a changing sponsorship landscape
Recent data on the Gulf region of the Middle East, the largest market for sponsored students headed to the US, indicate a decrease in enrollments.
According to the 2020 Open Doors report detailing pre-COVID enrollment data from the 2019/20 academic year, 30,957 students, most of them sponsored, came to the US from Saudi Arabia—accounting for roughly 3% of the international-student population at American universities.  This marks a 16.5% drop from 2018/19 and a continuation of ongoing declines since 2015.  In the same year, 8,375 Kuwaiti students, many of them sponsored, came to the US—an 8.9% decrease from 2018/19.
It would be a mistake, however, to equate decreased enrollment from the region with waning sponsored student recruitment opportunity.  Given the decentralization of scholarship programs in Saudi Arabia, new initiatives stemming from the government's Vision 2030 plan to modernize and diversify the economy have led new programs to emerge in fields such as hospitality and tourism to health care.
Meanwhile, in January, we saw a 94% increase in the number of F-1 visas issued to Kuwaiti students over the previous year following the swift approval of emergency visa appointments for students who were accepted to scholarship programs in fall 2020 but couldn't travel until this year.  Kuwait is an early example of the pent-up flow of sponsored students that will resume as consular offices reopen, and it proves the Middle East still constitutes a stable flow of sponsored students.
Sponsored student recruitment opportunities are emerging in other markets, too.  My team has seen growth in sponsored student recruitment in Panama and across Latin America, the only region to experience enrollment growth in 2019/20.  We have also continued to build on successful engagement with sponsoring bodies in Indonesia, and we have kept up outreach to organizations across Thailand as well.
Building and maintaining relationships with sponsorship organizations
If understanding the moving pieces of the sponsorship landscape is how you draw the road map of your sponsored student recruitment strategy, then building and maintaining relationships with sponsoring bodies enables you to start your journey.  There are many on-ramps by which institutions may connect with sponsoring bodies, but the best is to leverage pre-existing connections to maintain an on-the-ground presence in countries where organizations are active.
Over the last year or so, the Saudi Ministry of Education has decentralized responsibility for scholarship programs to individual sponsorship bodies such as the General Entertainment Authority and the Institute of Public Administration. We learned of the transition through our agent network working with our in-country staff in Riyadh.  Further leveraging our agent relationships allowed us to build direct links to sponsoring organizations so we could continue recruiting students to our partner universities.
In the absence of preexisting agent relationships, your institution can work through three pillars of sponsored student recruitment: Education USA, whose Regional Education Advising Coordinators (REACs) keep tabs on scholarship programs and criteria, embassies and cultural offices in Washington, DC, which maintain direct lines with ministries in country, and organizations that manage scholarships, such as the Institute of International Education (IIE).  Leveraging these resources will help you stay informed on emerging scholarship opportunities and maximize recruitment opportunities.
During the last year, it has been critical to creatively and continuously engage with sponsorship organizations.  At the height of the pandemic, I wrote weekly newsletters for cultural offices in DC, apprising them of the developing situation at our US partner universities.  Now, that newsletter is monthly, and it's aimed at giving sponsoring bodies a comprehensive picture of how vaccine rollouts impact on international students and in-person learning on our partners' campuses.  Constant communication enables sponsorship organizations to make informed decisions about their programs, and it builds trust while keeping your institution in organizations' orbits.
Interfacing with sponsorship organizations and supporting sponsored students
Down the road, when it comes time to operationalize your sponsored student recruitment strategy, it will be important to establish a single point of contact to handle sponsorship organization inquiries and RFPs, and to coordinate sponsored student support.
For INTO's US partner universities, I serve as that single point of contact, fielding and fulfilling RFPs issued by sponsorship organizations across the globe, determining which of our partner universities' offerings fit the bill for scholarship programs, and partnering with stakeholders on campus to provide organizations with the information they seek.  Once students arrive, I work with INTO's academic teams on campus to provide sponsoring entities with academic reports on students, which are typically requested on an off-standard basis.  Meanwhile, INTO centers ensure students adapt comfortably to life on campus through extracurricular support and counseling.
While many institutions do not have a dedicated project manager or office when it comes to sponsored recruitment projects, there is a strong case to be made for investment in such a touchstone.  Efficient management of sponsor relations and student support not only keeps current recruitment streams active—it enables your institution to seize further opportunities to work with sponsorship organizations.
Sponsored student recruitment is an excellent way to diversify your university's recruitment efforts and tap into new markets around the world.  It begins with understanding the landscape of sponsor opportunities, and it ends with investing in infrastructure to engage and maintain relationships with sponsorship organizations. The task may seem daunting, but trust me, the challenges are surmountable and far outweighed by the rewards.
---
This blog post draws from NAFSA resources on sponsored student recruitment strategy created in collaboration with Krista Kennedy, MS, Sponsored Student Program Administrator, Portland State University; Matthew Sacco, MA, Director of International Enrollment Partnerships, George Mason University; and William Shuey, MPA, Assistant Director of Sponsored Relations, Pennsylvania State University.
Back to Corporate Blog