Setting the stage for recovery: Four student mobility trends informing International Education Week 2021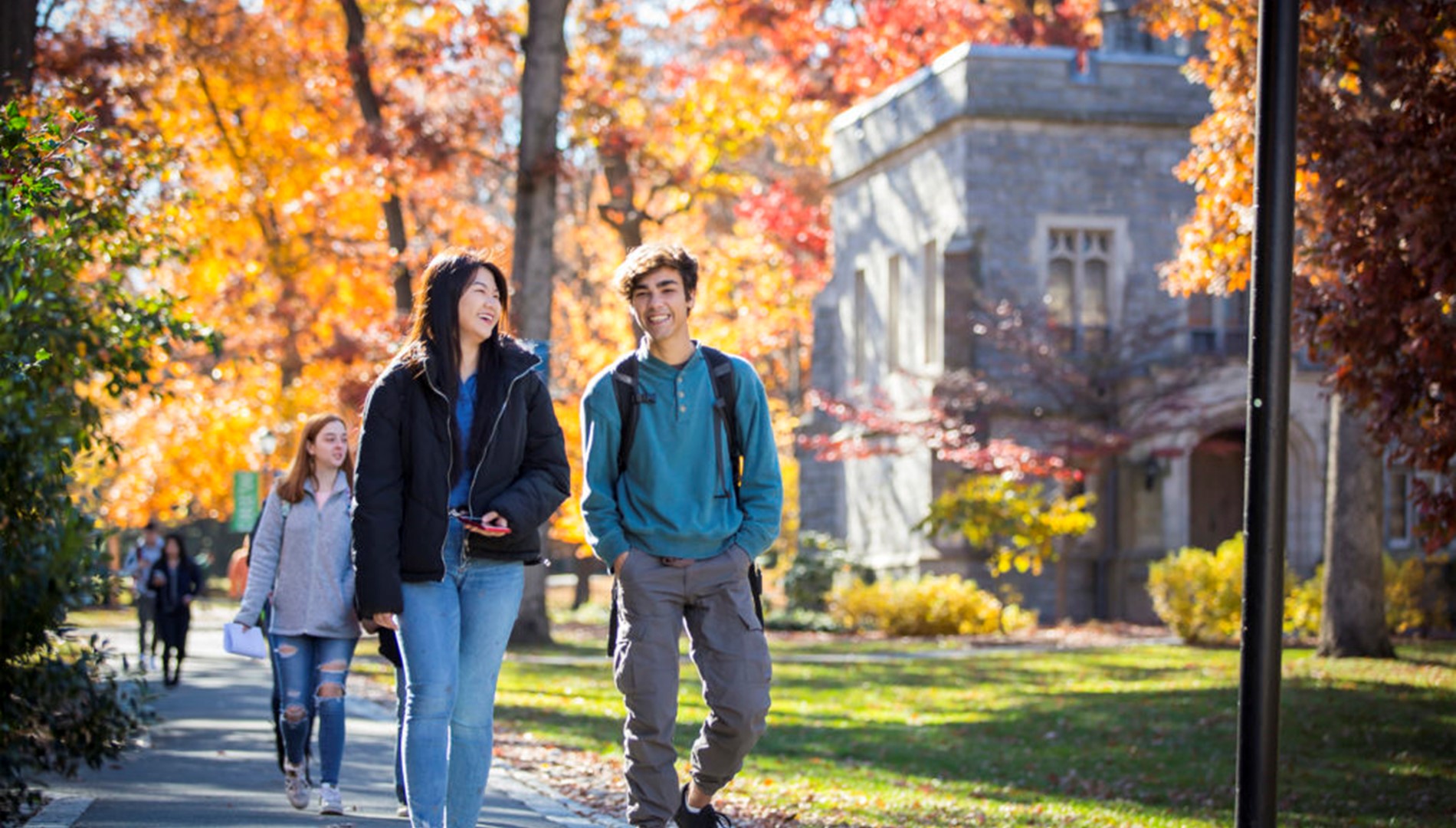 This International Education Week finds the sector at an inflection point. After a year and a half of adapting to distance learning amid the COVID-19 pandemic, many students navigated travel restrictions and quarantine requirements to cross the globe and get to campus this fall.
On the part of international administrators and educators, there were hopes for a speedier recovery to pre-pandemic enrollment levels than has occurred. But case spikes, subsequent lockdowns, economic fallout and increased vigilance regarding global travel posed significant obstacles to such progress over the course of 2021.
While COVID-19 has taught us many lessons — not least of all how hard it is to predict the future — there is every reason to be cautiously optimistic that we have come through the worst of the pandemic's impacts. Here are four trends influencing student mobility that set the stage for the international education sector's continued recovery in 2022 and beyond.
1. Gen Z students have a positive outlook on their future — and international education's role in it.
Even in the face of setbacks posed by the pandemic, 91% of prospective and new international students have a bright outlook on their future, according to a global INTO survey of Gen Z students carried out in August 2021.  They also directly link an international degree with achieving their future goals—90% study abroad to get the skills and knowledge they need to succeed in life.  In short, students worldwide are largely unfazed by the pandemic, and they're prioritizing international education as they look forward.
2. As COVID-19 restrictions relax, students are indisputably excited to study abroad.
In June 2021, another INTO survey showed that 98% of international students with offers of admission to US and UK universities were excited to start their studies abroad this autumn.  Of those students, 52% were very excited and couldn't wait to start, while 46% were a little anxious but still excited.  The proportion of students who were very excited leapt to 63% among US-bound international students.
What's more, the survey reveals that 91% of international students feel universities and organisations like INTO can ease their worries about studying abroad.  The pandemic has not discouraged students from pursuing an international degree.  Rather, their enthusiasm for educational exchange endures.
3. A focus on employability continues to compel students worldwide to seek an international degree.
Our Gen Z research further reveals that 88% of students under 25 have the goal of one day making it to the top of their profession, underlining just how outcome-oriented this generation is.  Training for a specific career motivates 84% of Gen Z international students to study abroad, and 83% agree that overseas study will give them a competitive advantage toward their future career.  In addition, 76% want to work overseas one day.  
Taken together, these data points demonstrate the importance of employability as a driver for study abroad aspirants — as well as the need for both programmes that deliver on career outcomes and opportunities for students to work in their study destinations after graduation.
4. The way international students view universities is changing, but the value they put on education isn't.
In a generational shift from previous cohorts, Gen Z international students are considering universities against a new set of benchmarks.  Nearly three quarters — 72% — believe a university's capacity to give them the skills they need for the future is more important than its ranking.  Meanwhile, 86% take into account an institution's track record on social issues such as gender equality, LGBTQ+ rights and racial justice in their higher education decision-making, and 86% pursue an international degree so they can one day make the world a better place.
If the way international students choose universities has changed, however, the immense value they put on their education hasn't.  All told, 91% of international students care passionately about learning.  The only difference between past generations of study abroad aspirants and those in Gen Z is that the latter focus more clearly on international education as a means through which to achieve clear-cut objectives and realise a better future.
Simply put, the more things change, the more they stay the same.  The international education sector may be emerging from turbulent times, and students' priorities may be changing, but the demand for study abroad persists, foreshadowing recovery in the months and years ahead.
Back to Corporate Blog