Intentional engagement in extraordinary times: Success Factor educational consultants on reaching students and driving recovery in Pakistan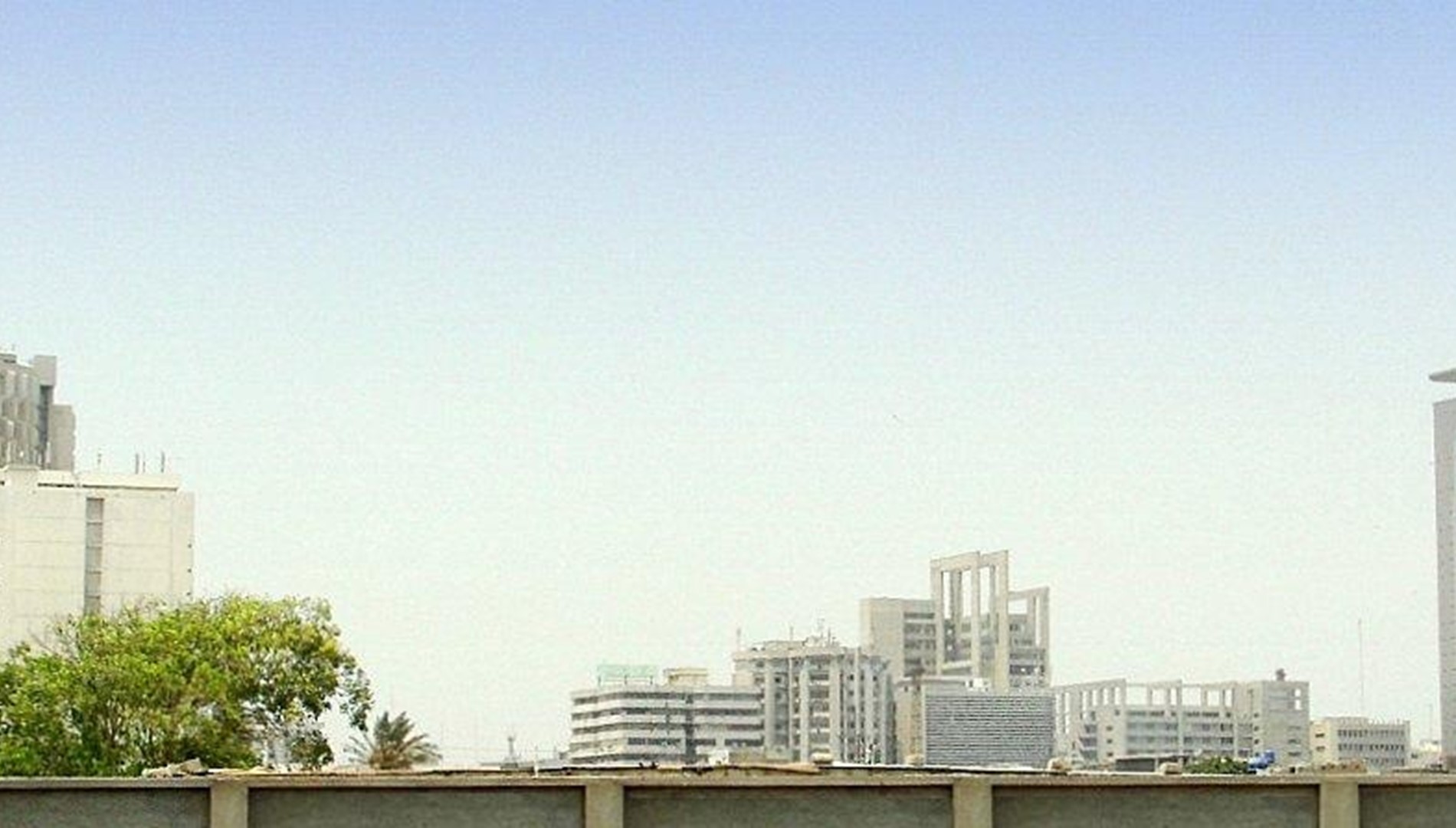 At a time when prospective international students continue to face hurdles to starting their studies abroad, clear, consistent communication around the evolving COVID-19 situation is more critical than ever.  Driving the many innovations institutions and organisations have implemented to overcome physical distance and supplement in-person events is an understanding that connecting with students means looking at emerging complexities through their eyes.
No newcomer to counselling and recruitment, Success Factor is one of the educational consultancies with which INTO partners that has helped study abroad aspirants in Pakistan navigate tough decisions, travel barriers, and difficulties obtaining visas from day one of the pandemic.  We sat down with Mohsin Baweja, co-founder and CEO of Success Factor, to discuss the organisation's 25-year history, signs of rebounding demand among Pakistani students, and what, in his view, is the key to the international education sector's recovery in 2021 and beyond: Meeting students where they are.
The three Cs of Success Factor
One of the first three educational consultancies in Pakistan, Success Factor was founded in 1997 as a two-person venture between Baweja and his son, Hassan.  Today, it stands as the second largest student counselling service in the country in terms of the team's size and the number of students recruited annually.
For Baweja, however, numbers are not a determinant of success.  Rather, what differentiates the organisation from its competitors, and what has enabled it to stand the test of time, is his team's ability to uphold the three Cs of Success Factor: commitment, commitment, and commitment.
"Without commitment, you cannot deal with the students or with your [university or recruitment] partners," Baweja stresses, adding, "One thing has remained constant for 25 years: Our students come first.  That's it."
Among multiple commitments, Success Factor's unswerving support of students takes priority, making the organisation a sturdy bridge between study abroad aspirants and higher education institutions on the opposite side of the world.
"It is not about bringing the [university] partner in front of the student and saying that this is exactly the place you should go," Baweja explains.  "Rather, it is about bringing the student in front of the partner and saying that this is the person you need, from this background and with these kinds of educational objectives."
The difference may seem subtle, but it speaks to the student advocacy at the core of Success Factor's DNA, and to one of the lessons the international education sector has re-learned in a changed COVID-19 context: How to treat students personally and lead with empathy when helping them overcome realize their study abroad ambitions.
Emerging and continuing trends in Pakistani student mobility amid the pandemic
As the global COVID-19 outbreak spread to Pakistan, Success Factor was not only one of the first organisations to move their services online—they also initiated a whole-of-sector response to serve students remotely through the pandemic.
"We went virtual from day one," Baweja says.  "The very first thing, three companies, including Success Factor, took the initiative of calling a roundtable conference of all stakeholders [partner universities, recruitment organisations, and educational consultants] in Pakistan to talk about the fate of the sector and how to move forward."
More than an immediate direction, the team at Success Factor sought a sustainable solution to serve students.  "We talked about sustainability for two years, because we knew [COVID-19] was not going to end in 2020," Baweja notes.
As a result, several of the educational consultancies and recruitment organisations with which Success Factor works, including INTO, committed to providing student counselling services digitally for the first six months of the pandemic.  Due to the nature of the market in Pakistan, however, the team at Success Factor knew it would be important to operate flexibly and resume in-person services during periods when decreased infection rates and appropriate safety measures made doing so possible.
"The Pakistani market and Pakistani society work on relationships," Baweja emphasizes. "Students want everything to be felt, to be seen, before they can make a decision." 
This desire for tangible, concrete experiences means that Pakistani study abroad aspirants "are not interested at all in hybrid or online learning," Baweja continues.  "The student wants to have the kind of experience geographically, physically; and, when parents are paying 150 rupees to the dollar, they want their kids to be present physically."
In terms of the nearly 60,000 Pakistani students who study abroad annually, preference for in-person study abroad experiences has caused the "post-graduate market to vanish completely" and the "undergraduate market to go down by 60 – 70%" since the start of the pandemic, in Baweja's estimate.  In addition to an aversion to online learning, the near zeroing out of post-graduate student mobility can be attributed to decreased opportunities for post-graduation employment in major study markets.  Meanwhile, "20 – 30% of undergraduate students opted for virtual or hybrid delivery and travelled wherever they got the chance," Baweja says.
Although Pakistan is a predominantly UK-oriented market, today's complicated ecosystem of travel restrictions has pushed Pakistani students toward the US, where entry requirements make in-person study increasingly possible.  Between September 2020 and January 2021, the number of Pakistani students who were issued F-1 visas increased by 85% compared to the previous year, and applications from Pakistani students for fall 2021 admission to US universities through the Common App increased by 37.4% this application cycle.
At the same time, Pakistani students' ongoing motivation to improve post-graduation employment prospects has manifested in a sea change in subjects studied.
"Ten years ago, it was accounting and finance, but, today, it is all about data science," Baweja says. "When we talk about post-graduate studies especially, it is mostly subjects like data or computer science, and it is all related to the big shift toward technology, be it gaming or cyber security."
Reaching students and recovery in 2021 and beyond
Looking ahead, Baweja firmly believes that pent-up demand among Pakistani students will contribute to the recovery of the international education sector.
"I think there will be a big surge right away for fall 2021, if we play our cards properly," he confirms.
His caveat: Recovery depends on personalising student outreach to address their concerns directly, which, today, means giving them the clearest possible picture of the COVID-19 situation in their preferred study destinations, and of the obstacles and opportunities associated with study abroad.
"The message to students should be very clear about the COVID-19 situation in any country, and about the possibilities of them getting vaccinated when they arrive," Baweja stresses.  "They care about their safety and health right now, so if we can address that, there would be a big surge in the market."
On Success Factor's part, Baweja's team has sent students daily updates on changing infection rates and visa policies since the start of the pandemic.
"So they can really see the picture, what is going on around the world in terms of COVID-19, we bring the facts in front of the students," he shares.
Meeting students where they are.  It's a deceptively simple message, but, make no mistake, it requires constant, intentional engagement, tailored to each and every market.  And, at the end of the day, Baweja identifies it as the key to recovery.
"There has to be a way out for each and every market, rather than treating them all with one rule of thumb," Baweja concludes.  "We have to start thinking like that."
---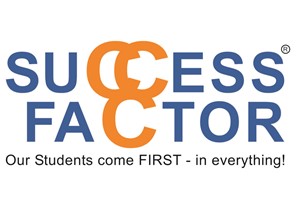 INTO is proud to have partnered with Success Factor for 14 years. Reach out to learn more about how INTO works with organisations like Success Factor to advance your university's international-student recruitment efforts.
Back to Corporate Blog