Applying new lenses to learning: How Gen Z students have adjusted their focus from rankings to outcomes amid COVID-19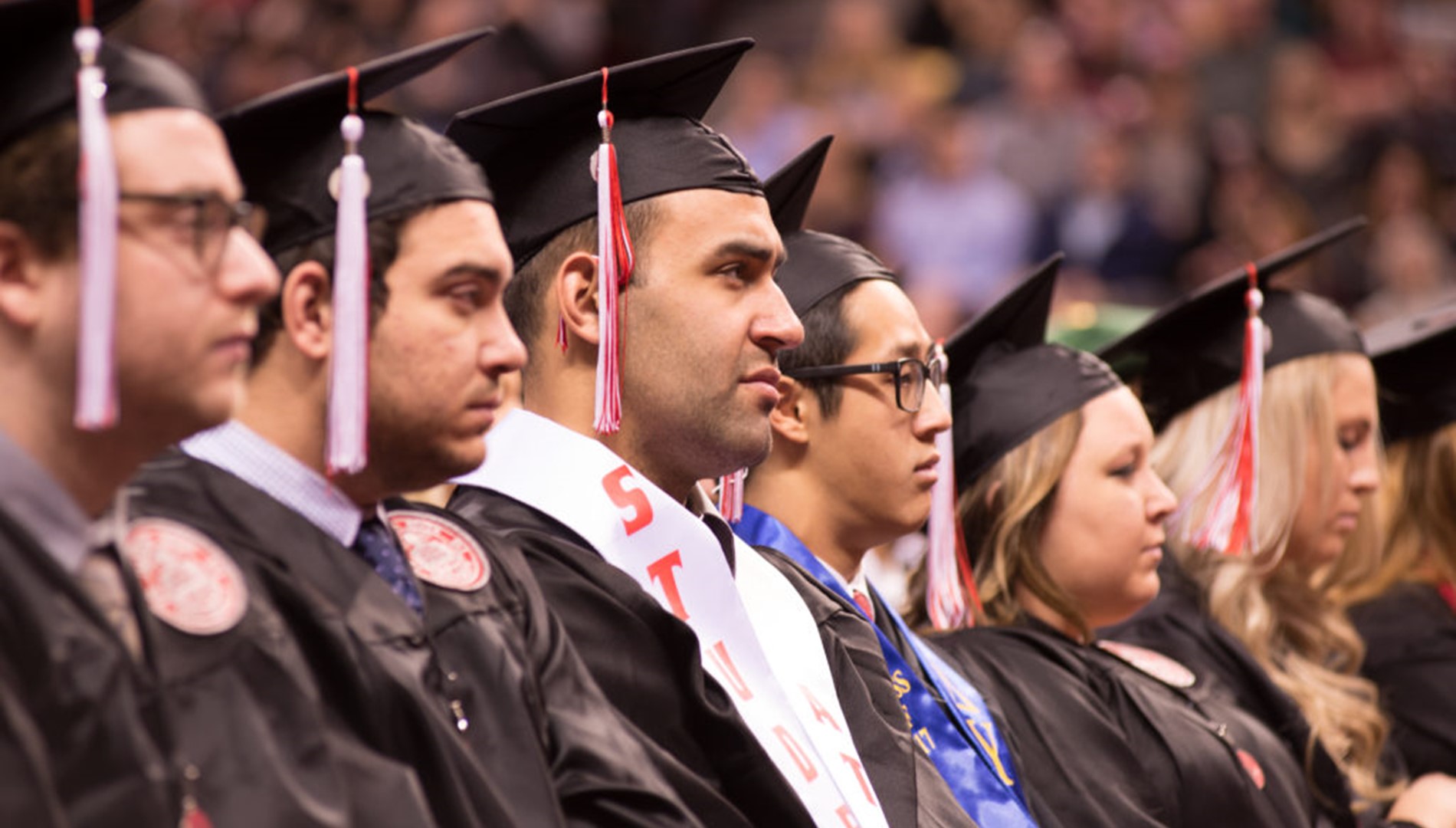 Living through the global COVID-19 pandemic has given all of us a fresh perspective on life. For Gen Z, coming of age under lockdown has coincided with constant exposure to online conversations around issues such as economic inequality, racism and climate change as well as an ongoing navigation of disinformation. Together, these experiences have profoundly shaped how they view their future — especially when it comes to higher education.
INTO recently undertook a survey of Gen Z students worldwide who plan to or currently study abroad. Our research shows a generational shift. Prospective and new international students are more discerning and more focused on making a difference than the cohorts that came before them, looking at their opportunities to study abroad through lenses different to those used by their predecessors. Nearly three quarters of them believe that a university's capacity to give them the skills they need for their future is more important than its ranking, and they are considering institutions' track records on social issues as they complete applications.
The world over, Gen Zers are emerging from the last 18 months clear-eyed about the need for a better, greener, more equitable future — and the importance of an international degree in helping them realise it.
Lens I: Seeking substance over style
Gen Z students are discerning consumers who prioritise the real-world value of the products they purchase over the labels attached to them. More than half of them (52%) are willing to pay more for high-quality items, while just 35% report that they prefer to buy brand-name products.
We see this keen eye at play in young students' higher education decision-making, too. The majority of Gen Z — 72% — places greater importance on the ability of a university to give them the skills they need for their future than a university's ranking. Only 17% of Gen Z believe it is important to go to an elite, highly ranked university, even if doing so is more expensive.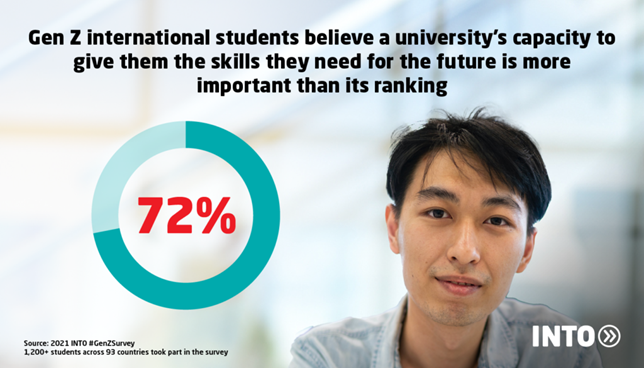 It's worth noting that Gen Z prospective students from China stand out from their global peers when it comes to the weight they give ranking, with 42% favouring highly ranked universities and 43% saying degree outcomes are more important. Meanwhile, students from Nigeria and Kenya are the most focused on degree outcomes, with 81% and 86% reporting that degree outcomes are more important to them than ranking, respectively.
Much as they are inspired by brands that stand for something, Gen Z also judges universities by their histories of positive social change. An overwhelming 86% of students under 25 report considering an institution's track record on social issues such as gender equality, LGBTQ+ rights and racial justice when applying to university. For 47%, it is a very important consideration.
Lens II: Seeing themselves as changemakers
More than practical, Gen Z students are purpose-led individuals who see themselves as catalysts of much-needed change to put the world on a brighter, more sustainable path. It's visible in their interest in social issues, which has grown since the COVID-19 catastrophe began. Following the onset of the pandemic, 52% of Gen Z students report an active interest in unemployment, 41% in access to education, 39% in disease prevention and 38% in climate change.
It's also visible in their belief in the power of individuals to take responsibility for global issues facing society. Though 63% believe governments should be primarily accountable for the most pressing problems facing the planet, 4 in 10 (41%) feel that it's down to them and others in their generation to drive change.
Moreover, their sense of social responsibility serves as an additional lens through which they view their university education. Nearly 9 in 10 prospective international students who belong to Gen Z (86%) say one of the reasons to go to university is so that they can one day make the world a better place.
Lens III: Searching for real-world skills
The next global cohort of university students hasn't come out of the adversity posed to them by COVID-19 and issues like climate change without achieving a sense of bold ambition. They are, however, measuring success differently. For them, it is less about impressing others and more about becoming the best version of themselves.
Gen Z students and their families are looking for concrete outcomes from an overseas university education — a learning experience that helps them develop critical life skills, matched with a clearly defined path to career success. As highlighted previously on the blog, our survey finds that 90% of Gen Z seek to study abroad to acquire the knowledge and skills they need to succeed in life, 86% do so to train for a specific career, and 81% do so to be able to get a better job.
As Gen Zers embark on their higher education journeys, it's clear that a new worldview prevails among them — one tinted equally by pragmatism and activism. Young learners seek proof that, more than prestige, an international degree will help them achieve long-term success and make a difference in the world. It's a sea change from prior generations, and a call for those of us in the international education sector to meet their ambition with innovative programmes that empower them to realise their vision for a better future.
---
Survey details
This is the first in a new series — INTO #GenZSurvey — in which we connect with the first generation born into a digitally integrated, globally connected world and map out the implications of their worldviews for international education. More than 1,200 students under 25 across 93 countries — including China, India, Nigeria, Kenya, Japan, Australia and Brazil, among others — took part in the survey. Respondents were either starting their first year of an international degree programme or planning to study abroad.
Back to Corporate Blog